Laptops are our companions. We need them in school, business meetings, and even lazy Saturday evenings. Of course, you want them secured as you bring them along in your daily life. Plus, it's a hassle to bring by hand, especially if you have other stuff to carry apart from it.
Here are some of the best laptop bags which could help you out.
PRICE: $29.99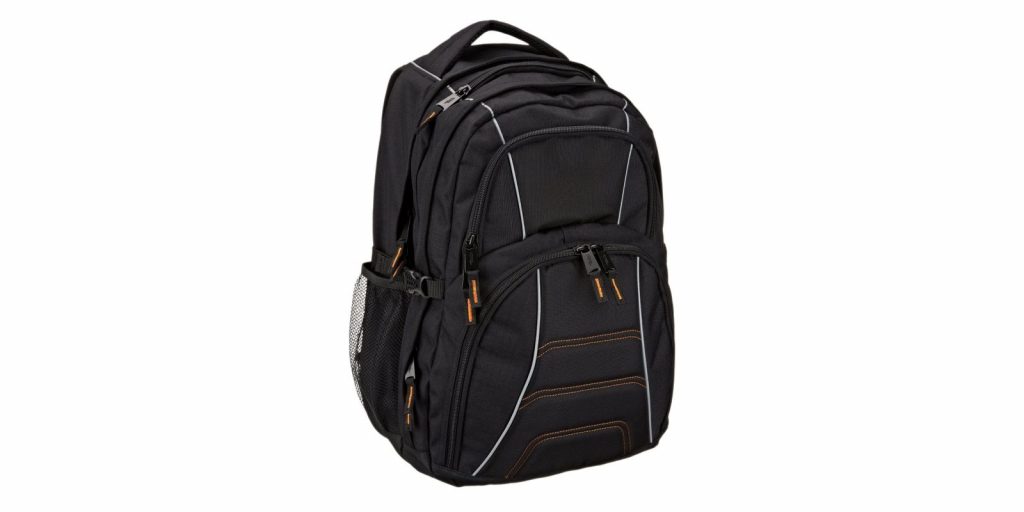 This laptop bag is a cheap and reliable option for those who have a lot of things to carry apart from their laptops. It is padded inside and all over — straps included — ensuring that your laptop is secured.
This bag's front compartment houses lots of organizational pockets which will accommodate your phone, keys, pens, cables, and other belongings. The middle compartment can handle files and envelopes you need on the go.
This bag does have a mesh on the side for your water bottle. It isn't that stretchable and is prone to ripping, so just don't push your luck too hard.
Now, let's talk about the third compartment. It features a laptop sleeve which the manufacturer claims can hold up to 17" laptops. Well, yes and no. You can technically place a laptop of such size in this bag, but you have to do so by force since it will already stretch the fabric of the bag. Repeating this process over and over might leave you with a destroyed bag. With this, it is only recommended for those with 15" laptops at the most.
It also comes in one colour — black. This is a versatile colour to match your outfits. If you want options though, then this bag isn't for you.
Overall, this bag is a trusty, cost-friendly option for people who are all about organization. Just not for those with humongous 17" laptops. Or large water bottles.
PRICE: $26.99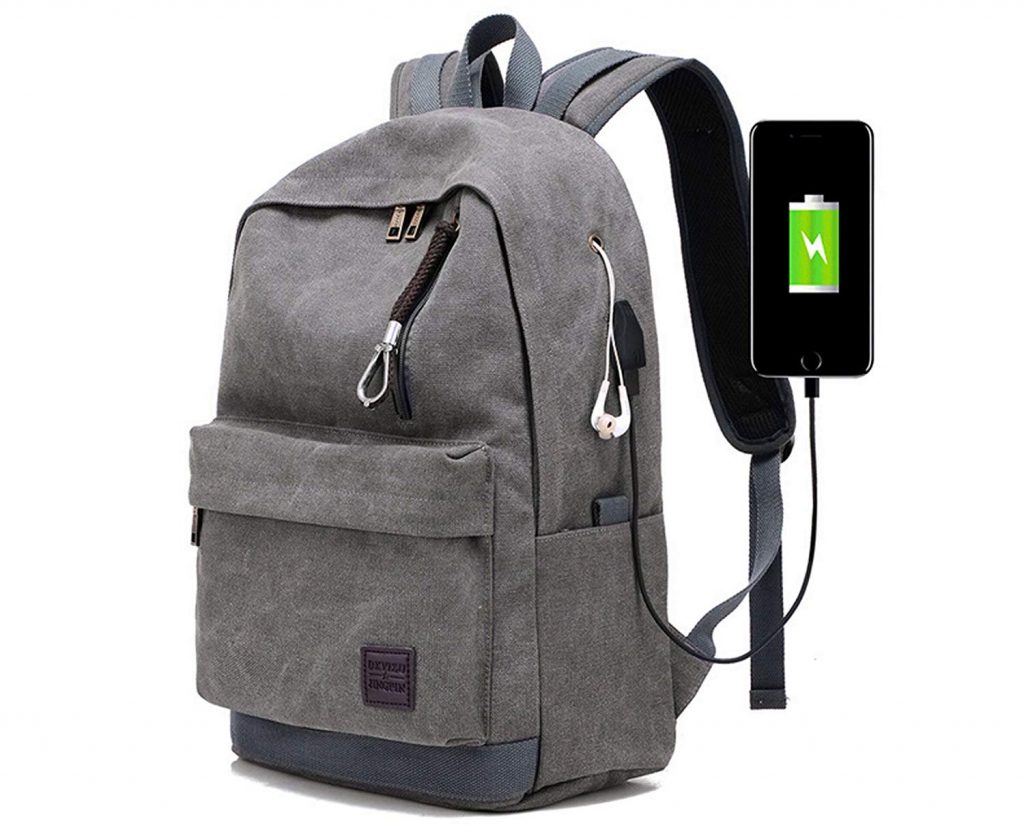 This is a versatile bag which is quite accessible cost-wise. It offers a lot of pockets that should pretty much place the tiny things and cables you carry in an organizational paradise.
The laptop sleeve in the main compartment is well padded and can handle up to 15.6" laptops. The material used for the bag is nylon, making it lightweight yet considerably durable. The bottom is well-reinforced, giving that needed extra security.
Doingbag also forwent the use of mesh pockets in favour of sealed pockets, which is a nice touch. Sealed pockets last for longer compared to mesh pockets which wear down pretty quick for bags at this price point.
Another plus for this product is the addition of a USB Charging port. You can attach your power bank and charge through this port while you are walking around. This is a perfect addition for travellers who need some extra battery juice while taking pictures.
What's more, there is a money-back guarantee. Hopefully, you won't need it though.
This bag comes in two colours, coffee and grey.
PRICE: $28.85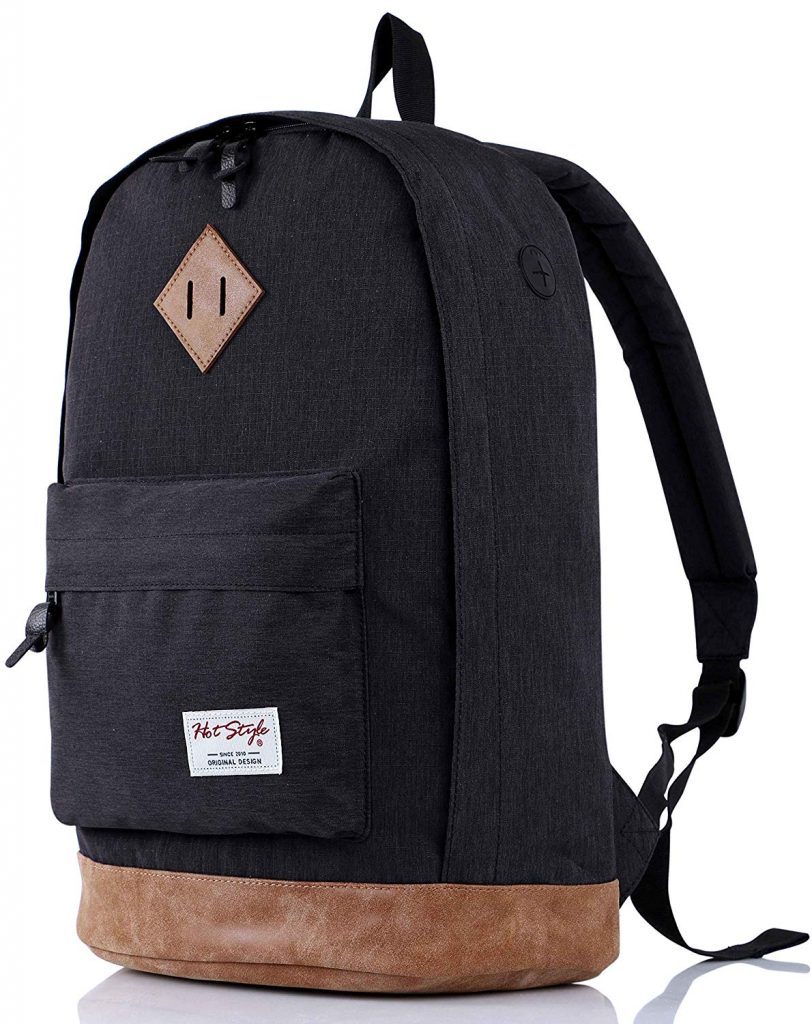 At first glance, this bag looks like the higher-end Herschel backpacks, so it isn't lacking in the aesthetics department. The material used is water- resistant, not bad considering the cost.
It only has one front pocket, with additional side holders and pockets in the main compartment to keep a compact look. There is also a zipper compartment in the back which is easily accessible.
The main compartment will carry up to about ten notebooks alongside your laptop, quite roomy. Don't go overboard though, this bag is not for heavy use.
There are also seven styles to choose from, which is not bad for a range of options at this price.
PRICE: $55.00 but you can get it for as low as $45.32 on Amazon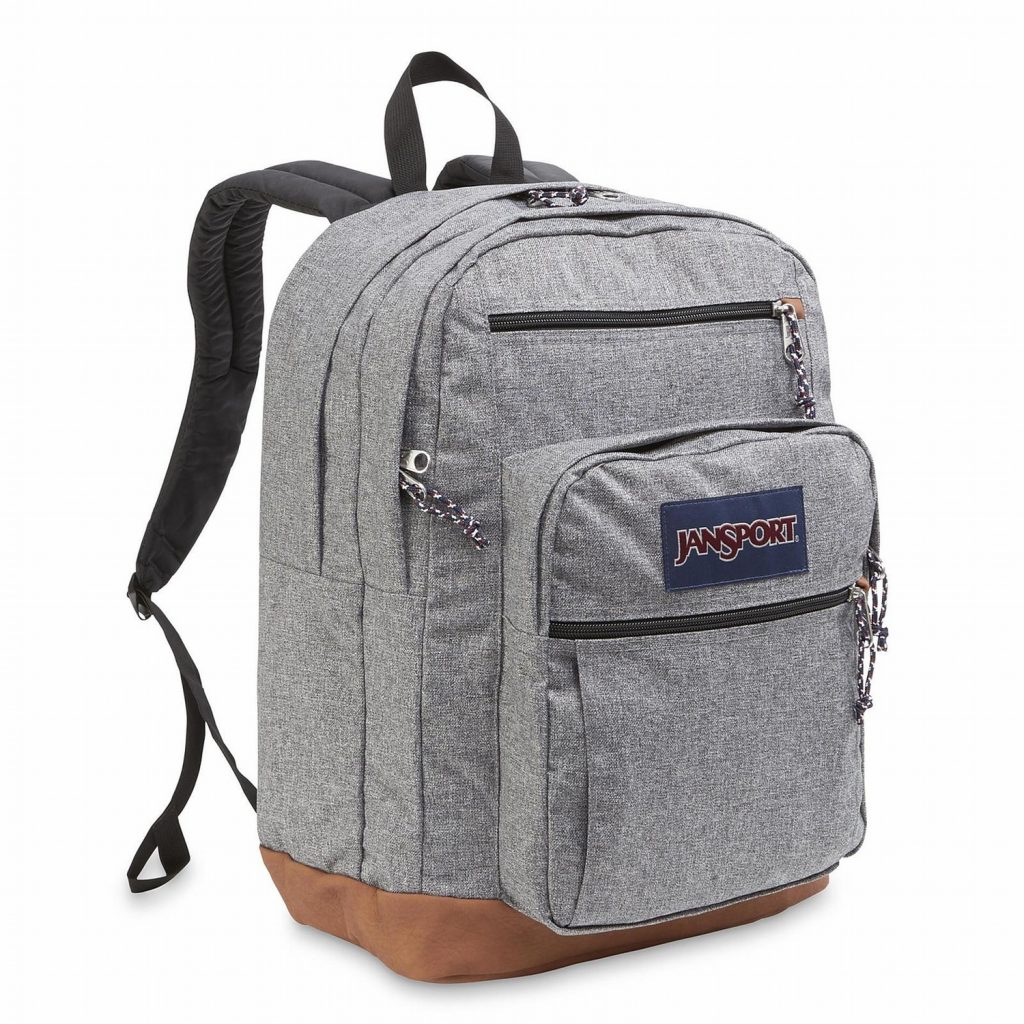 This list won't be complete without the classic Jansport. This bag is designed for students. Its durable, premium synthetic fabric and large space is enough to store all your books and other school stuff. The padded internal sleeve will also guarantee the safety of your laptop (up to 15"). If you need more storage, there is also a smaller compartment on the front.
There is a single water bottle pocket. It would have been better if there are pockets on both sides, but this isn't so much of a deal breaker.
There are 16 styles, so it's almost certain that you'd find a perfect match for the look you're going for.
A downside with this bag is the cost since it is situated in the higher end of the price spectrum. Thinking long-term, investing in this bag will pay off.
PRICE: $94 but there are options as low as $59.00 on Amazon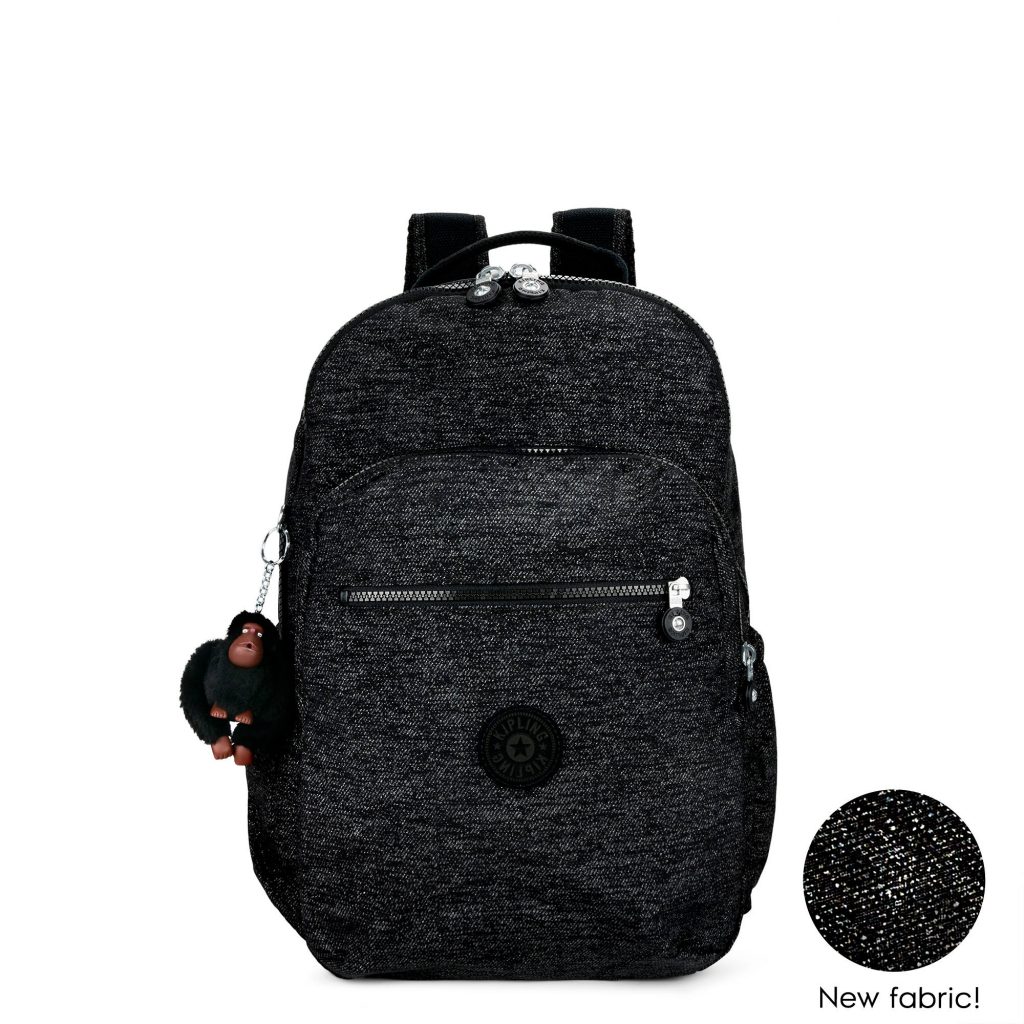 We're going to start by saying that this bag is quite pricey. The premium material steepens the price tag. For the price-conscious, this is a hard pass.
For those who do choose to purchase this bag, you wouldn't be disappointed. The comfortable straps and roomy-yet-compact compartment will handle your light to moderate storage needs.
With its size, you shouldn't be expecting to carry huge laptops though, the dedicated sleeve can only take small notebook computers. The side pockets for the bottles are small, too.
The bag comes in a plethora of colours that are pleasing to look at. And good news, the "Blue Beam Tonal Zipper" and "Fern Green Tonal Zipper" variants received a price cut, lowering the price to $74. Still costly, but not $94-costly.
If aesthetic is your priority, then this is for you. If you are a traveller or a student with loads of textbooks to pack in your bag, there are definitely better options out there.
PRICE:  $35.99
This is the backpack for the heavy user. It comes in two variants, 15" and 17", corresponding to the laptop sizes each can accommodate.
The main compartment is perfect for carrying books, travel accessories, clothes, and others. There is also a front compartment where you can keep the small stuff. On the sides are mesh pockets to secure your bottle or umbrella.
It is comfortable to carry around throughout the day with the multiple back padding. It can endure weather changes thanks to its water resistance.
Lastly, it also has an external USB port you can attach your power bank to so that you can easily recharge your devices.
While it can carry a lot, handle this with care. Just like with other bags, packing in too much might rip that zipper off. At this price, that is even more likely. This is a tradeoff for that affordability.
Matein also offers a generous 10-style range, which is always a welcome addition.
PRICE: $65.00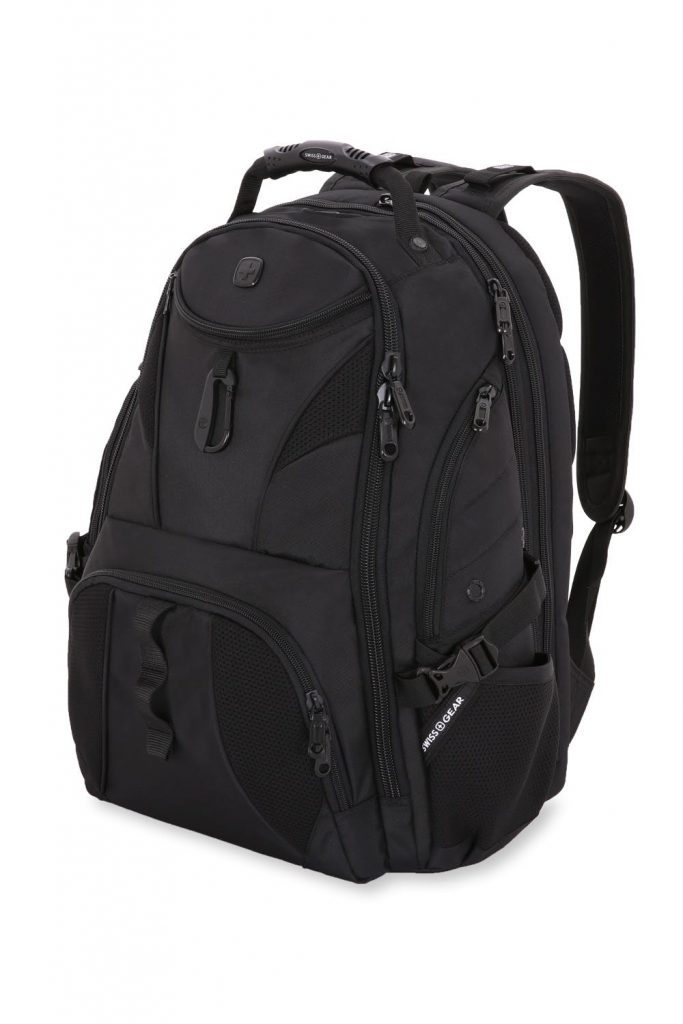 This bag is designed for heavy use. The durable 1200D ballistic polyester fabric and oversized rugged zippers should withstand some rough handling. The wide main compartment space paired with the 17" laptop sleeve is perfect for the adventurer.
The secondary middle compartment also has inner pockets and generous space for your equipment. The small front compartment is just right for your cables and other small belongings. There are also side pockets to secure your water bottles.
For a heavy-duty bag, this is a decent price. On top of the good design, there are also ten style variants to choose from.
PRICE: $44.89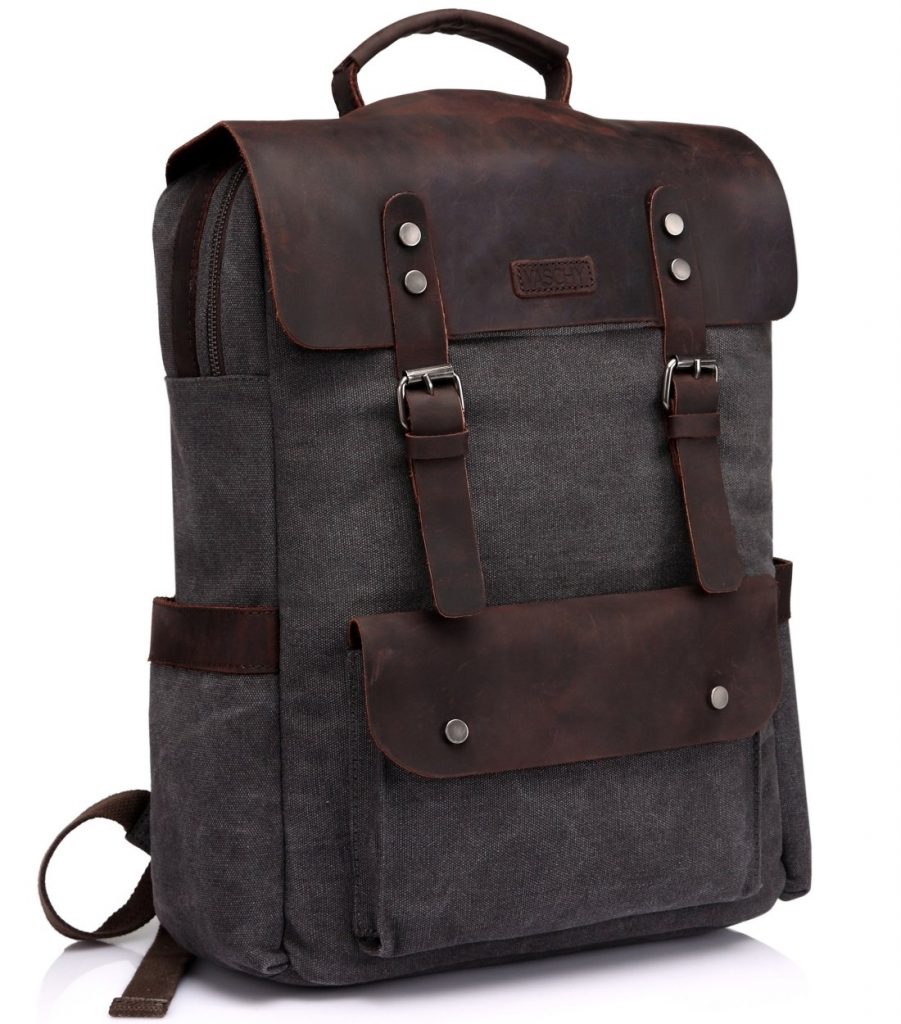 This is a stylish choice for a student. The 100% cotton canvas makes this soft, breathable, durable and shrink-resistant.
The main compartment and pocket are covered by a leather flap locked by two leather straps. A 15" laptop will be secured tightly in the padded compartment. It will carry a decent amount of load apart from your laptop without looking too bulky.
The leather used is a scratch magnet, though, so you should carry this bag around with care. This bag also comes in three different colours (grey, burgundy, green), which is a shallow pool of colour options, considering the price. The colours chosen are neutral though, so you can pretty much pair them up with any of your outfits.
PRICE: $99.95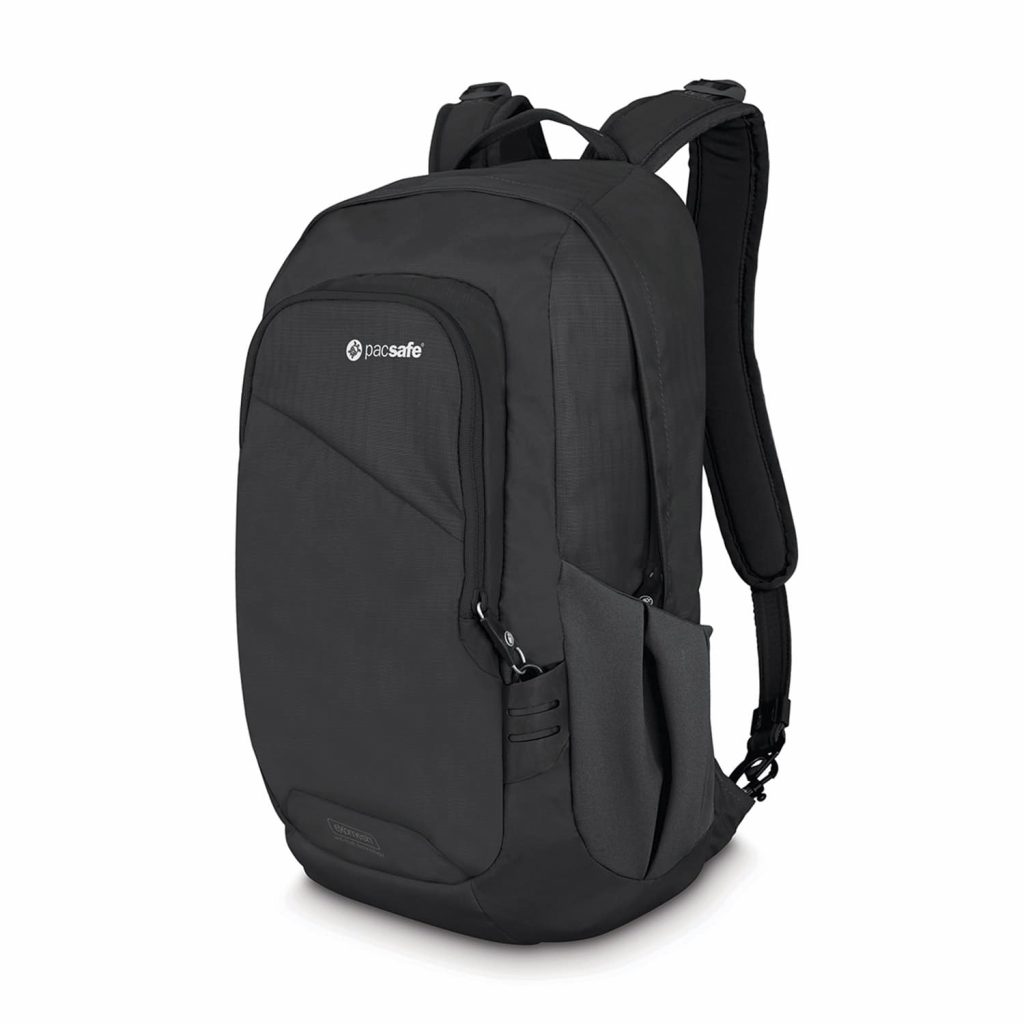 For those highly concerned about security during their travels, Venturesafe's offering is the one. With its anti-theft features, you no longer have to worry about losing your belongings.
The huge 3L hydration pack compartment for your water bottle and comfortable padding further highlight that the bag is geared towards travellers.
Considering the price though, the lack of water-resistance which is offered by more affordable bags is a huge downer. Given how it is marketed as anti-theft, the lack of hidden compartments is also a strange design choice.
PRICE: $85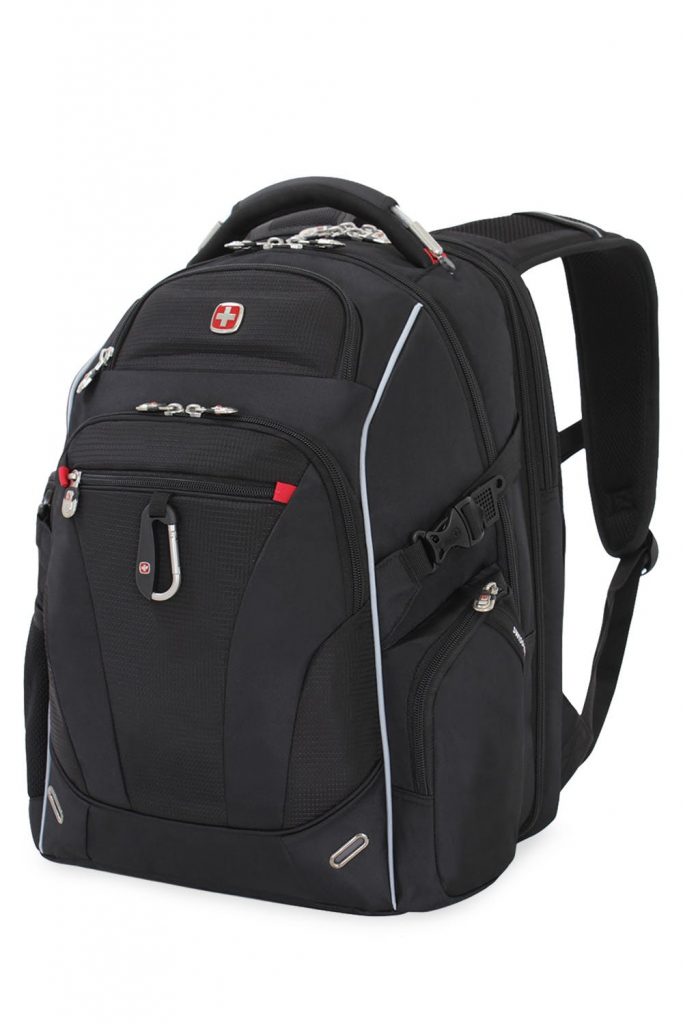 This backpack is another offering of Swissgear for travellers. There are lots of pockets for your equipment. The steel top handle also makes it easy to carry around. The side compression and sternum straps are also there to ensure even weight distribution, especially needed if you have a lot of stuff.
Your laptop (up to 15") will stay secured in its padded, high-density foam compartment.
Due to its reliability and quality, the price is steep. However, it is worth every penny.
It comes in two colours. Limited, yes, but you are most likely paying $85 for that durability anyway.
PRICE: $99.00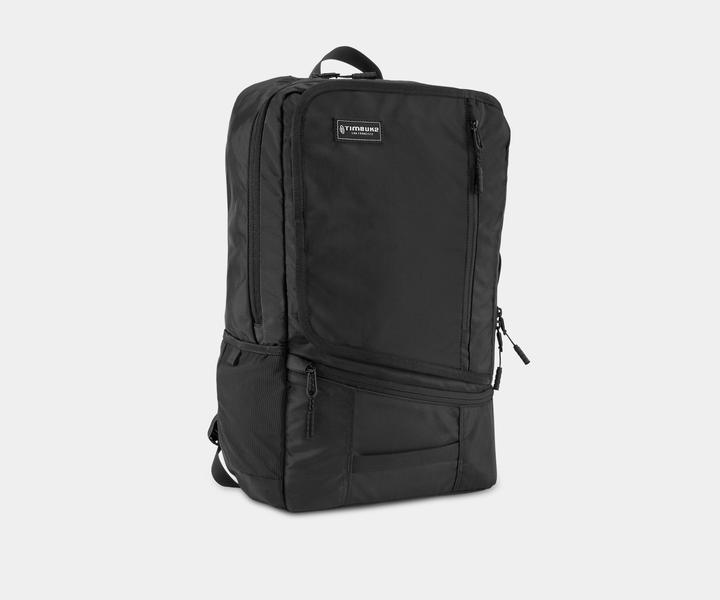 This is for the students and office goers with moderate storage needs. There are pockets and panels in and out of the bag that will make organization easy. The main compartment is also spacey.
The straps and back panel are breathable, so you would feel fresh carrying it around the entire day.
It claims to fit a 17" laptop, but this is quite impossible, especially for thicker laptops. You can't even cram it in just to call it a day. 15" laptops and below will benefit from this back but nothing more.
The lack of weatherproofing is also a huge downer, especially since it costs $99. Right now though, it is on sale at $69. This lowered price is definitely more justifiable.
PRICE: $44.99
This is a mid-range option for those who want to want their bags weatherproof. It has a detachable built-in rain cover for added protection in inclement weather.
It also has multiple compartments and pockets which is sufficient in organizing your accessories. It can also house a 15.6" laptop in its sleeve.
It only comes in one colour — black. However, this is typically the case with Targus' products.
PRICE: $60.00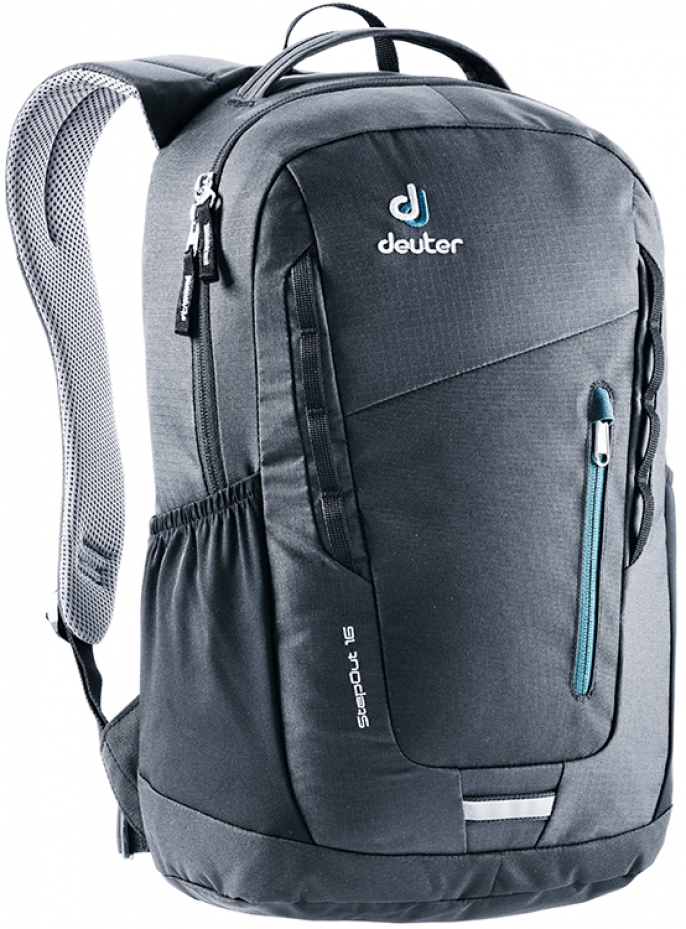 This is a stylish choice for those who are all about durability and comfort like hikers. It has an Airstripe System feature, which should erase your sweating concerns. There are also external pockets alongside the main compartment to offer your additional storage.
There are special pockets dedicated for document storage and keeping your valuables safe.
It is also made with high-performance materials with a PFC-free coating to give you water and dirt resistance.
Those needing large storage wouldn't want to go for this one, though, since it the bag is on the smaller side. At 17" tall, it should be able to carry moderately-sized laptops around, though there is no dedicated sleeve.
---
For enquiries, product placements, sponsorships, and collaborations, connect with us at

[email protected]

. We'd love to hear from you!
---
Our humans need coffee too! Your support is highly appreciated, thank you!