Owning your own home provides security and comfort in an ever-changing world. For many this year, there has been a major shift in working conditions. We have all spent a lot more time in our houses, so it's even more important to ensure that our homes continue to be the sanctuary we need. The last thing we want is any 'unexpected' repairs to challenge our time and financial resources. Keeping on top of home repairs can also add value to our homes if you are thinking of selling in the future. So how can we check that our home is in full working order and identify, in advance, any repairs that may need attention?
Firstly, it is useful to make a list and establish exactly what you need to check, as suggested, you should focus on the 'big five' :
1. HVAC 
Refers to heating, ventilation, and air conditioning. Depending on what season it happens to be these are vitally important for the comfort of any home. If you are planning on selling shortly it would be advisable to deal with any issues you find before presenting your home to potential buyers, as any complications will come out in the full structural survey potentially causing a buyer to withdraw from the sale. So what could suggest there is a problem?
There are many common heating problems: Radiators cold all over, or cold at the top, warm at the bottom, cold hot water taps, boiler making strange noises, loss of system pressure to name a few. Using a website to identify problems is a useful tool in the modern world. Be sure to check several sources to ensure you get the right advice, especially before embarking on DIY repairs. 
2. Electrical
Repairs require prompt and efficient action. Depending on the particular problem, electrical repairs can create a safety issue, so need to be prioritized. Electrical surges, overloading, power sags, and flickering lights could be a sign that something isn't working properly and needs proper investigation.
An important point to note is unless you are a qualified Electrician, don't try to fix an electrical fault yourself. As the experts point out, half of all severe electric shocks are caused by DIY attempts, with the main errors including cutting through power leads, drilling into wiring, and repairing electrical items while they're still switched on" so always be cautious and contact a qualified Electrician. 
3. Plumbing
Problems are very common. Slow drains, clogged pipes, low water pressure, drips, etc all make for a less than an effective day. Problems such as leaking and dripping can be fixed at home by tightening faucets, bolts, and screws. Identifying these things early on could save you a fortune in water bills. Blocked drains can be unblocked with various products available for home use. More complex problems like rusty pipes or smells that won't go away may require a professional.
4. Roofing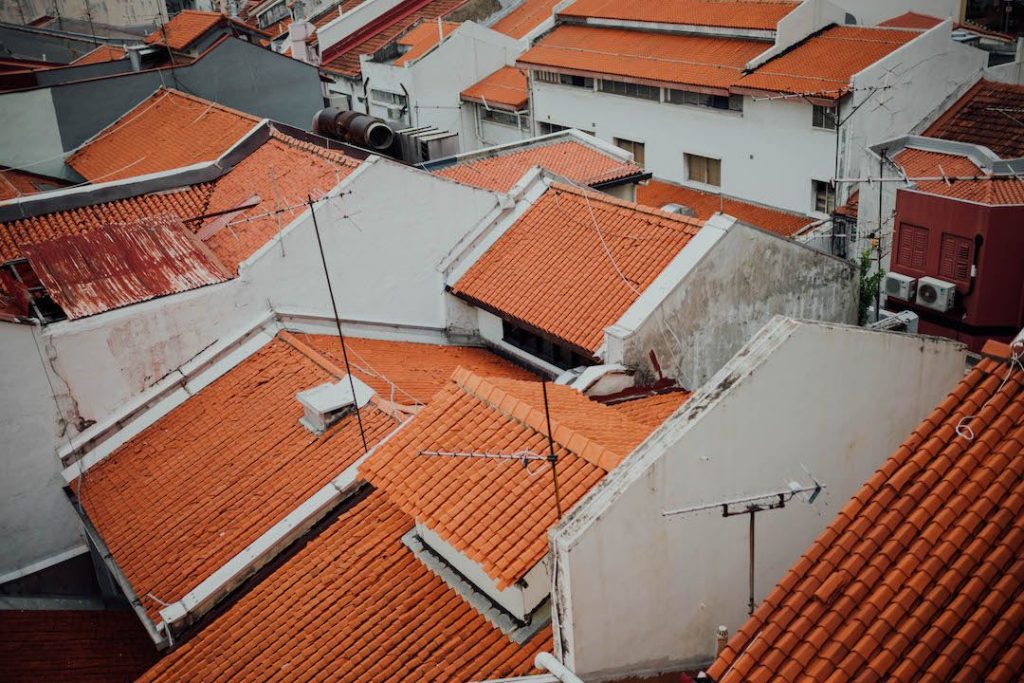 Issues are caused mostly by the elements. Leaks, guttering, vent blockages can all be recurrent problems. If you notice your roof has water stains, broken or missing shingles, moldy areas in your attic, or obvious drips coming into the house, it would be worth consulting a specialist to suggest how to fix it and give you a quote. Again, just like the electrics, trying to fix your own roof can be risky. Working on top of a roof can be difficult and dangerous. Unless your roof's pitch is relatively low, and you have the necessary experience, tools, and confidence to get the job done safely, you should leave this work to a professional." Good advice!
5. Foundation
Without a solid foundation, a house could quite literally crumble. So how can you identify if your foundation is as solid as it should be? Cracks in walls, doors not closing properly, and sticking windows are all indoor signs that something is askew. Outside, you may notice cracks in the wall, puddles forming, water-saturated soil, etc. Contacting a reputable structural engineer is imperative to diagnose the specific reason, enabling you to create a long/short term plan to address it.
So, in conclusion, by addressing the five main components you can successfully recognize and plan any upcoming major repairs to your home. Remember that while some things can be dealt with yourself, you may need to contact a professional to get the job done safely and effectively. Swift action is recommended for cost-effective problem-solving. Happy repairs!
---
For enquiries, product placements, sponsorships, and collaborations, connect with us at

[email protected]

. We'd love to hear from you!
---
Our humans need coffee too! Your support is highly appreciated, thank you!