Today we take it for granted that we can open up Instagram and immediately be connected to some of the most brilliantly talented artists but just a few years ago there was no social presence for graffiti artists like there is today. Back in the day instead of going online to find inspiration the inspiration you got was from your neighborhood, from the streets you walked everyday and how graffiti told the story of your community. An ever-evolving story that changed as you grew and contributed to it with your own work.
Now the internet has given us some perspective, some perspective to take a step back and rank the best cities for street-art right now. The following cities are not ranked in order because that would be ridiculous to try to quantify, instead these are the cities with the strongest history in graffiti. There has never been a better time to be a street artist and this article is a testament to this. The talent today is far-reaching and available for everyone to learn from. And most importantly, graffiti paint has never been more readily available or the quality that it is today, thanks to suppliers like Bombing Science.
New York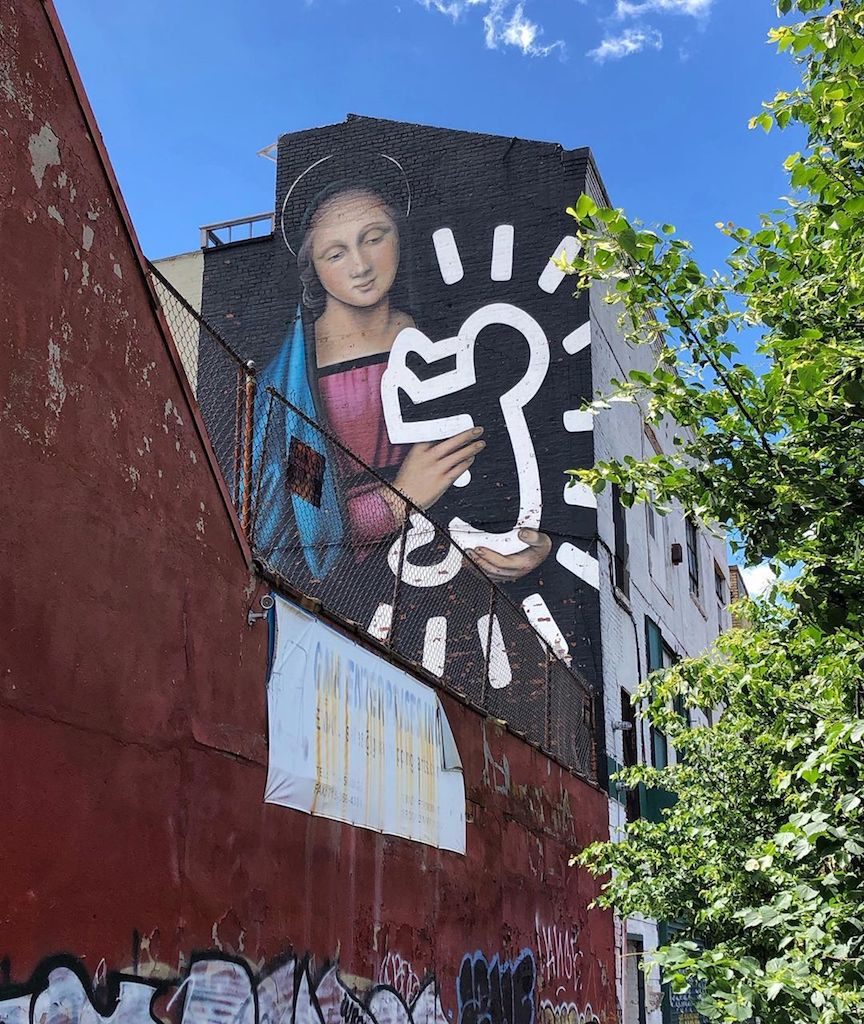 The birthplace of graffiti is, of course, one of the top 5 cities for street-art. In the above picture, Owendippie combines the classic renaissance look of mother mary with the Keith Harring baby, a NYC icon. The contrast is striking and sums up the culture that New York's graffiti grew out of, its both reflective on its heritage of ideas but iconoclastic in its portrayal of them.
London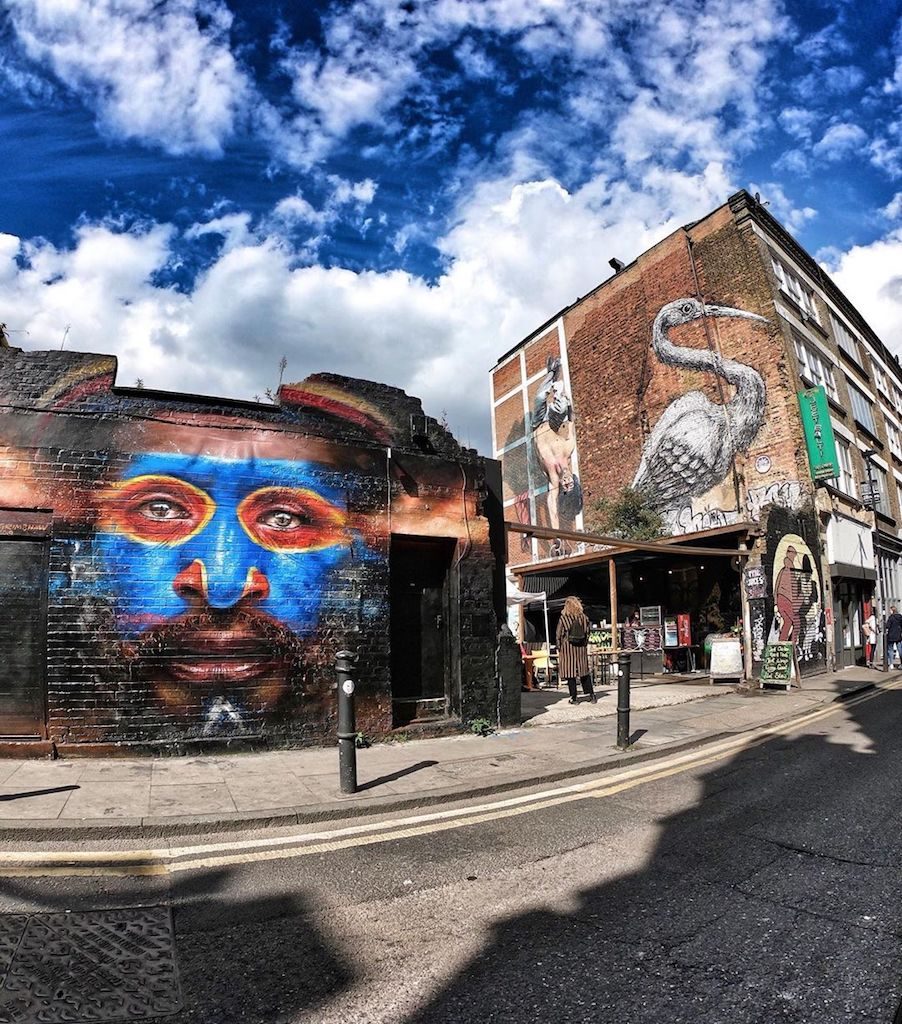 London's street art scene is wide and diverse including many different cultures whose symbolism and visual languages collide and combine to new creations on the streets of London. This featured piece by Dale Grimshaw is an example of a piece that brings this melting-pot influence to the streets of London.
Paris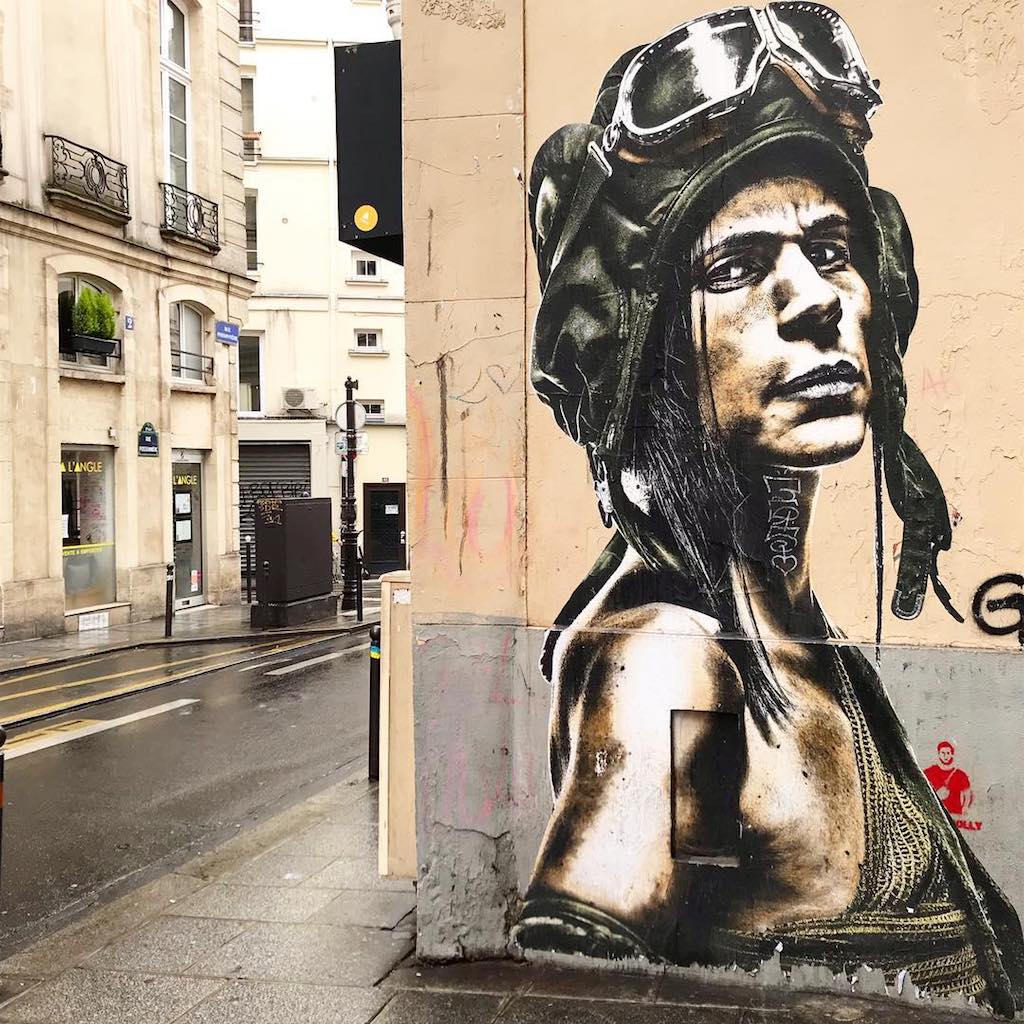 Paris is a cultural capital for food, fashion and… street-art of course! Walk around the Belleville area and you are guaranteed to see a lot of really interesting graffiti in the streets. In the piece above, artist Eddiecolla is showing one of his latest piece on a Parisian street corner.
Sao Paulo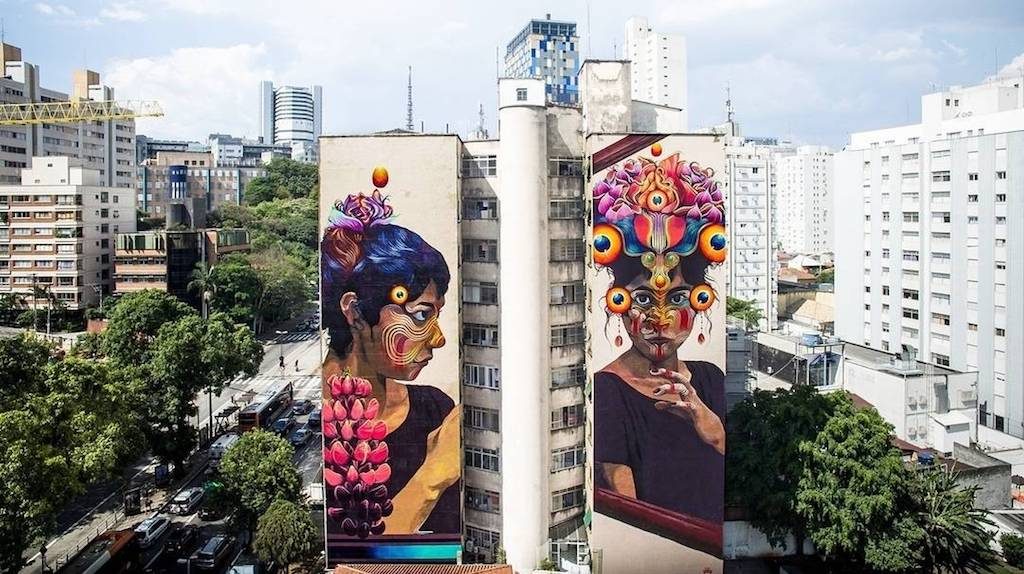 Sao Paulo is known for being Brazil's biggest city and the seventh largest city in the world. This alone is enough to attract some of Brazil's top talent to the landscape like moths to a flame. In the above picture, Gleo_co uses the cityscape as his canvas to revive the old Brazilian art traditions for a new generation of Brazilians.
Berlin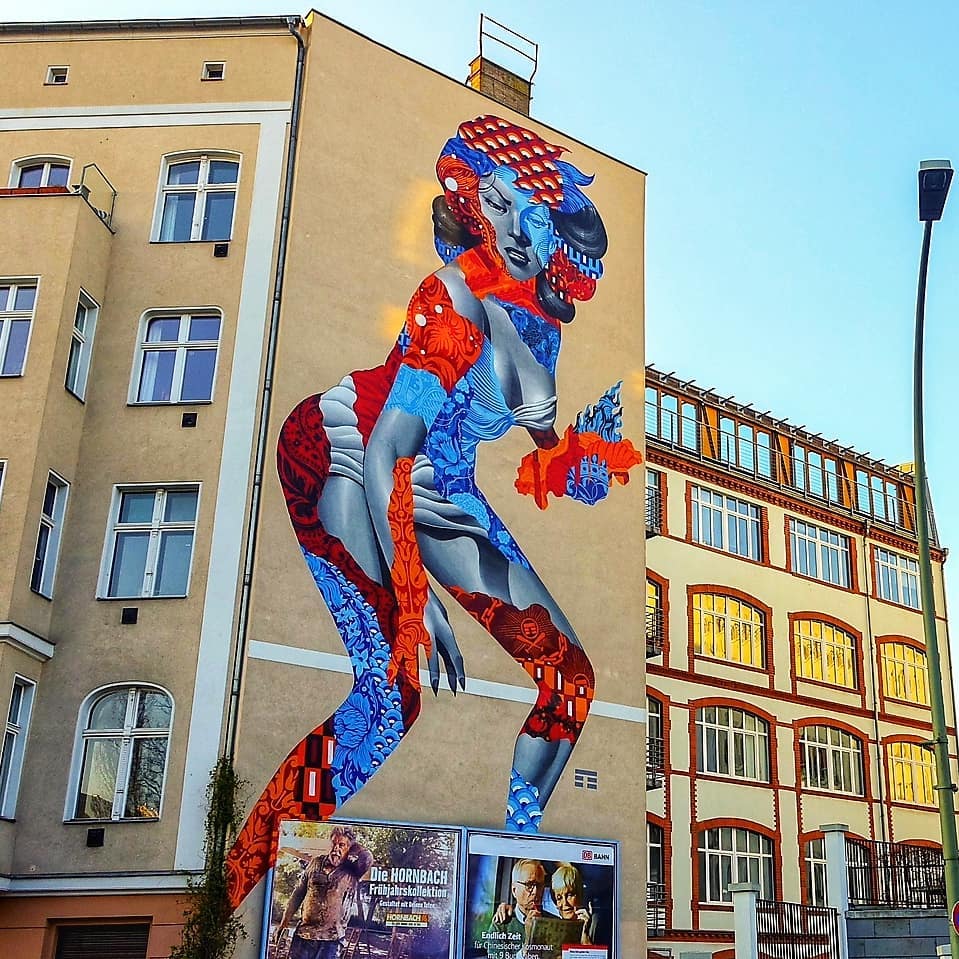 Berlin is another obvious street-art top city. Cheaper than most other European capitals, Berlin attracted many artists over the years, many of them expressing their art in the streets. Just above is an awesome piece by Tristan Eaton, who is known for his massive murals across the world. These huge mural pieces pull off a feeling of being both a collage and a portrait at the same time, they exude the sensuality and sophistication of Berlin like few other street artists do.
Author: Wesley Edwards
---
For enquiries, product placements, sponsorships, and collaborations, connect with us at

[email protected]

. We'd love to hear from you!
---
Our humans need coffee too! Your support is highly appreciated, thank you!