Whether it be a nanny or housekeeping staff, all types of domestic help are available for your expense. People hire household staff all of the time and not only does it relieve stress but opens doors for new relationships. Finding the perfect fit for your home can be a tedious task unless you have the right tips to guide you through the process.
Finding service within your area can vary as well, due to location and population. If you live in a more rural area with less population, it can be more difficult to find well-fitting staff when compared to busier and high populated cities. Though it isn't impossible to hire staff while living in a low populated city, your staff just may have to commute.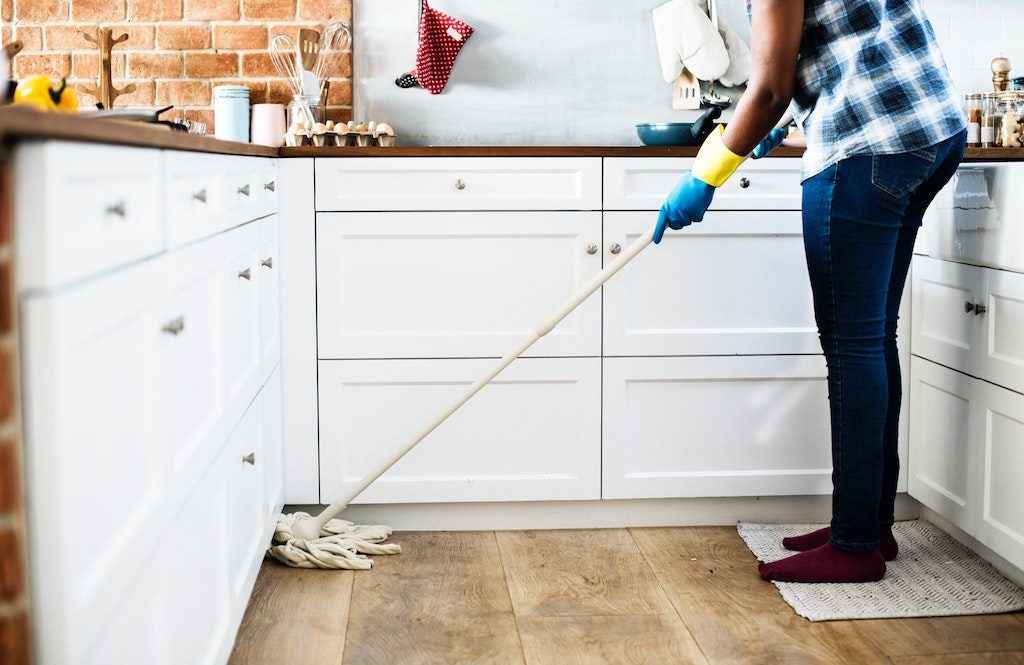 01. Understand Your Needs
The first step to hiring any kind of assistance is understanding what exactly you need. Determining what type of service you really need is beneficial in taking time off from the amount of research you have to do. If you need assistance with your children due to extended workloads and busy schedules, you'd want to look for a nanny. But if you want someone to help you with organizing and the workings of a home business, you'd want to pursue an assistant. Even with senior living developing, those who want senior care at home should look for such, and etc. There are many different types of domestic staff that you can hire as well, for instance:
Chef

Chauffer

Carer

House Manager

Estate Manager

Valet

Maternity Nurse

Security

And More
Identify what priorities you have and discuss with your partner the needs you both have for when it comes to your home. Consider your budget as well. Don't spend unnecessary money on a staff you don't even need. Household staffing can be expensive, whether it's a nanny or babysitter or a butler or a bodyguard,  think about the extra money you're willing to spend. There are many different types of domestic staff that you can hire as well.
02. Thorough Research
You must research thoroughly to find the perfect fitting household staff within your city. There are many ways to research and if you utilize all of them, you'll the assistance you need. It is easy to go online and search the web for options in your city. Make sure to tailor your search to your location and the specified assistance you need. Given that there are so many you want to make your search process as easy as possible.
You can even find certain agencies within your city and go to their local offices to request assistance. These agencies help you find the right fitting domestic help you need by vetting and background checking candidates prior to presenting them to you. This is a great way to hire assistance without having to go through the entire interview process yourself.
03. Submit Job Description on Care Websites
Along with your research, you can write out a detailed job description and upload to an online care site. These sites are great places for both domestic workers and employees go to find placements. Make sure to include the tasks you would want them to do, that way you only have workers who are capable of the job duties submitting an application.
You may even find some of these sites when you are doing your research. There are sites out there that will do most of the hiring process and payment processes for you. Utilize these sites to understand who you should hire, what kind of federal and state laws that revolve around employment and taxes, and what kinds of paperwork you need to complete.   
04. Get the Word Out
Ask around town about the best services out there. You can even ask friends for recommendations. References from people you know can be comforting and encouraging. You can also recruit family and friends to be on the lookout for what you're looking for. Having extra eyes can make finding a domestic worker easy and fast.
Post ads out online or on the streets to catch the right eye. Utilize your resources outside of the internet to have access to more than you think. You could even utilize schools, community centers, and libraries to post your need for assistance. Increase your presence on message boards if you need to find a certain type of service in your city.
05. Interview For the Best Fit
The interview process can be the longest portion of hiring domestic help. You want to make sure this person knows what they are doing. You want to understand their values, motives, and goals. Assess their personality and behavior to determine if they'll fit well in your home. You are letting a stranger have access to your home so you want to know who they are and if you can trust them.
Make sure to ask the right questions so you can reveal the interviewee's intentions, personality, and understanding of the position. You want to interview thoroughly to make sure you don't waste time and money on someone who doesn't fit the criteria you have set. Sometimes it is even effective, especially for nannies, to include your family during the interview process so you all get a feel of the candidate. Be sure to call references to make sure you know what happened at their past home. This will help you determine who is safe for your household. Notate strengths and weaknesses to help you decide on who fits your home the best.
---
For enquiries, product placements, sponsorships, and collaborations, connect with us at

[email protected]

. We'd love to hear from you!
---
Our humans need coffee too! Your support is highly appreciated, thank you!