Running out of burial space is becoming a real problem in certain parts of the world today, and this is a relatively new phenomenon. Historically we lived in rural societies which afforded us plenty of room to bury the dead, however, in the 19th Century, there was a mass global migration from the country to cities which has led to increased levels of overcrowding. Victorian cemeteries are all full and even though more and more people are choosing cremation, there is a problem in that people are struggling to have loved ones buried near to where they live. Many European countries are battling against this same problem, so here we will take a look at what happens when our cemeteries fill up.

Recycling
Recycling may not commonly be associated with burials and cemeteries, but in parts of London, it is becoming a more commonplace practice. Due to the increase of the urban population, many boroughs are running out of room to bury the dead and the solution they have come up with is to recycle old graves. Any graves that have been untouched for 75 years are being re-opened, after consultation with living family members, and re-used for a new body. In some areas 60% of new burials are taking place in old graves, thereby saving a huge amount of space.
Columbariums
Some countries that suffer acute overcrowding such as Hong Kong, or others that have different burial practices such as Spain and Greece house the urns of the dead in columbariums. According to Christine from Green Meadow Memorials, a columbarium, whether in a church or a separate public building, is a beautiful, economical and practical place where there are niches to store the urn of a loved one. However, such is the problem that in Hong Kong there is a 5-year waiting list to place an urn of a beloved relative in one of these buildings, so it is not a long term solution.
Cremation
Cremation is another option when the cemeteries are full, and in some western countries such as the UK, as many as 60% of the dead are cremated. You may think that cremation will free up ground in the cemeteries but actually they can contribute to the problem because often families choose to have the urn with the ashes in it buried in a cemetery, often for many years to come, and in a plot meant for a coffin. Furthermore, cremation causes the release of huge quantities of Mercury due to dental fillings, and as we all know Mercury is highly poisonous and there are obligations to prohibit its release into the atmosphere.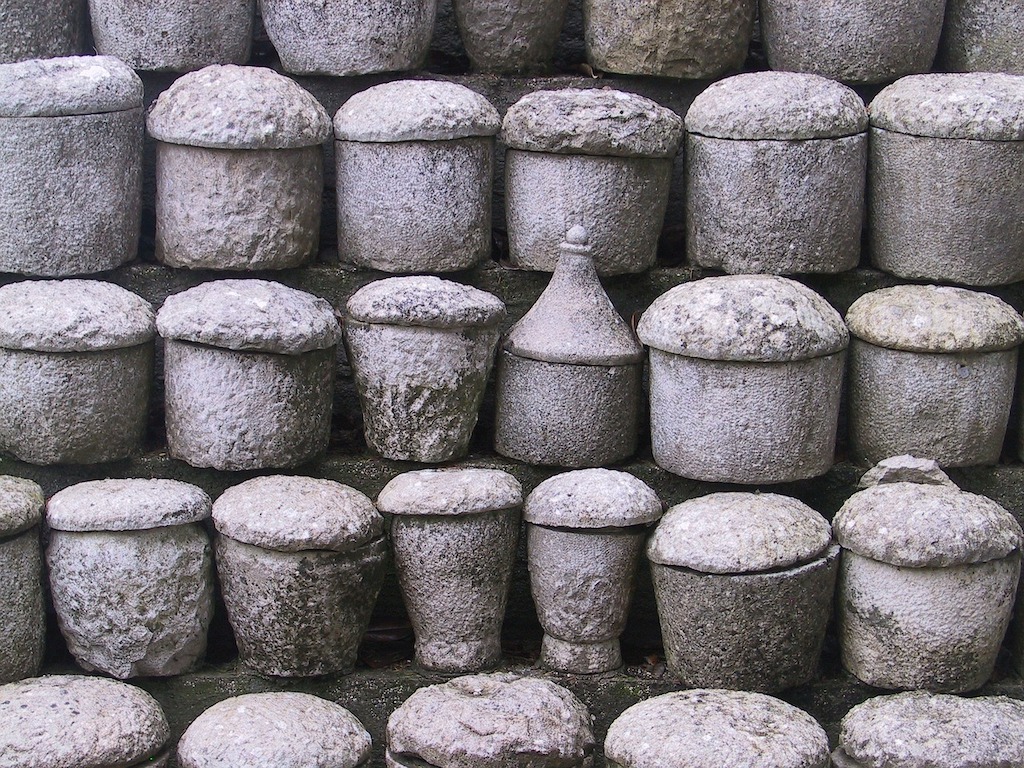 Green Burials
Green burials are an option for those who do not require a religious element to their burial or who want to leave a smaller footprint on the planet by going green. These burials often take place in woodland sites and the body will be placed in a shroud or a fully biodegradable coffin so that mother nature can run its course and completely decompose the body. A tree is often placed over the grave to serve as a permanent reminder of your loved one. Whilst not being the most convenient graves to access their green credentials have seen a huge increase in their popularity in recent years.
Private Cemeteries
Perhaps a solution to the problem of overcrowding is to monetize the process of burying people. If commercial companies rather than local councils took over the disposal of remains, then huge out of town cemeteries could be built and graves rented out for a short period of time. These locations could then be recycled to allow for more burials in a smaller space. The problem with this option is that people generally like to pay multiple visits to graves, so having a permanent grave would become the preserve of the elite and wealthy in society, when actually what is needed is a more inclusive option. Poorer people may never be afforded a grave and that would be a sad indictment on society.
Overcrowding in cemeteries is a huge problem facing the world in the 21st Century as we have just discovered. Society has turned into an urban one which means the traditional way of everyone having their own grave cannot continue. Cremation is an option that has been embraced by many countries but it does not alleviate the whole problem as urns are often still buried. What is needed is more practical solutions such as green burials, the creation of giant columbariums or private cemeteries, or increased recycling of existing graves.
---
Our humans need coffee too! Your support is highly appreciated, thank you!