We would like to thank our generous sponsors for making this article possible.
Closer economic ties to the U.S. could boost GDP and investment as manufacturing exports increase.
---
The world economy is realigning, with trade and supply chains becoming less decentralized and less deeply interconnected as globalization slows, or even reverses, in a multipolar world. 
Mexico, in particular, could be a major beneficiary of this shift to "slowbalization." Among other reasons, the U.S. is likely to look to allies that are geographically close and politically aligned as trade tensions, supply-chain difficulties and geopolitical concerns push the U.S. further from China. 
A key step in this disengagement process is nearshoring, in which U.S. manufacturing companies move production closer to their bases and consumers in the U.S. and away from Asia. Along with its obvious geographical advantages, Mexico offers a large, low-cost labor force and free-trade agreements with the U.S. and Europe.
As U.S. companies increasingly look to their southern neighbor to bolster their supply and value chains, it is likely to boost Mexico's GDP growth as investment surges, providing new opportunities for companies and investors alike.
"If U.S. manufacturing is to be less dependent on China, we think the path will be via Mexico," says Morgan Stanley Research equity analyst Nikolaj Lippmann. "Nearshoring is expected to be a long and sustained race that could help build new ecosystems in Mexico's existing manufacturing hubs."
Manufacturing Leads Mexico's Economic Growth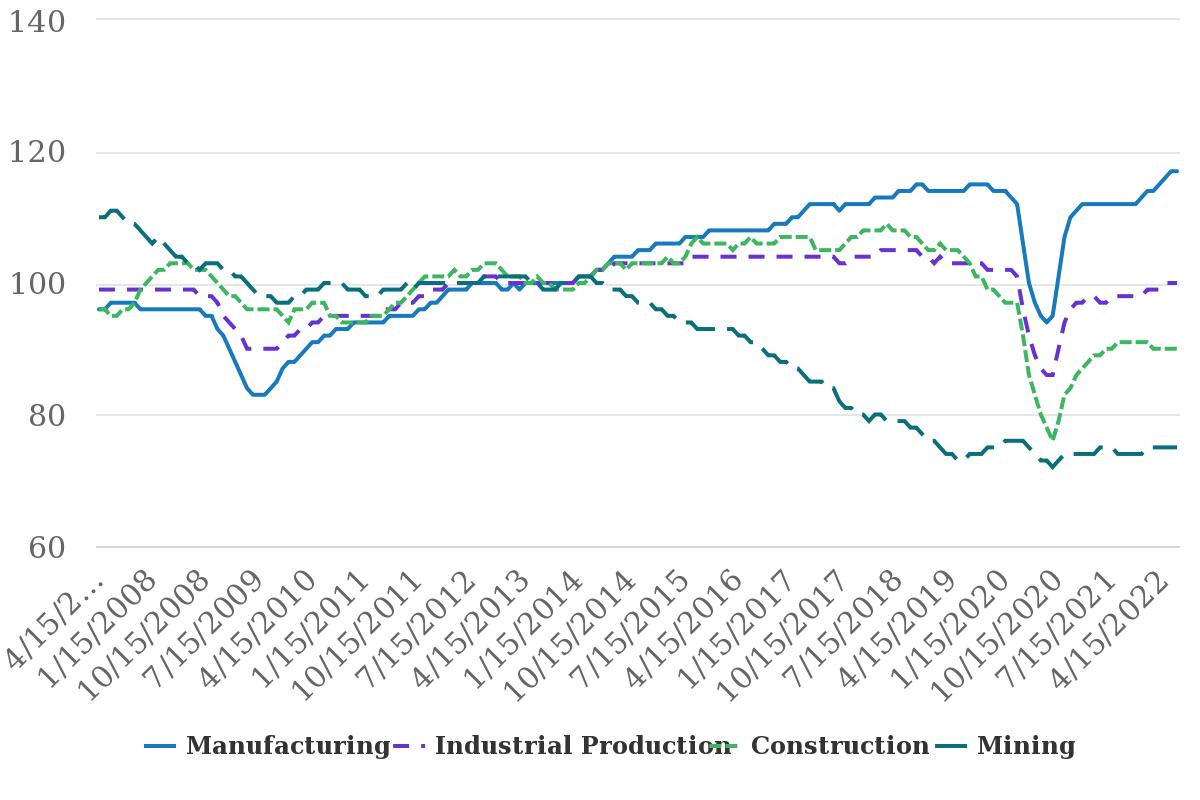 Manufacturing Growth
Nearshoring has the potential to boost the growth of Mexican manufacturing exports to the U.S., from $455 billion today to an estimated $609 billion in the next five years.
Manufacturing exports currently represent about 40% of Mexico's $1.3 trillion economy. This estimated surge, representing more than 10% of GDP, is made up of:
$94 billion in gains in well-established sectors such as electronics and automotive
$38 billion from sectors that have benefited from free trade via the United States-Mexico-Canada Agreement, or USMCA
$22 billion from a second wave of nearshoring growth driven by increased manufacture of IT hardware and new opportunities related to the electric vehicle supply chain and other clean technologies.
Meanwhile, new investment driven by nearshoring could reach about $46 billion in the next five years, helping boost Mexico's annual GDP growth to around 3% in 2025 to 2027, from an estimated 1.9% in 2022. Recent investments announcements, including a decision by the leading U.S. electric car maker to open a $5 billion plant in Monterrey, highlight the growing nearshoring trend.
But potential hurdles to nearshoring-driven growth remain. While Mexico is well-positioned to tap into the nearshoring opportunity in terms of wages, commodity costs and tax rates, it still faces issues with access to skilled labor, environmental regulation, quality of infrastructure and intellectual property rights, according to a 2022 Morgan Stanley survey of global companies.
Energy infrastructure, in particular, remains a key potential limiting factor. The country has underinvested in the electricity sector and needs to improve grid capacity. Mexico would need roughly $40 billion in incremental spending to build enough generation capacity to power expansion from nearshoring-driven.
"Nearshoring will happen over time, not overnight," says Fernando D. Sedano, Morgan Stanley's Latin America Economist.
How to Invest
As Mexico's GDP and manufacturing grow, so too should corporate profits, especially in the financials, industrials and consumer sectors. In fact, during periods of above-average GDP growth, Mexican equities have tended to outperform in terms of valuation, profitability and operating performance.
Financials, Real Estate, and Consumer Discretionary Names Are More Exposed to the Domestic Model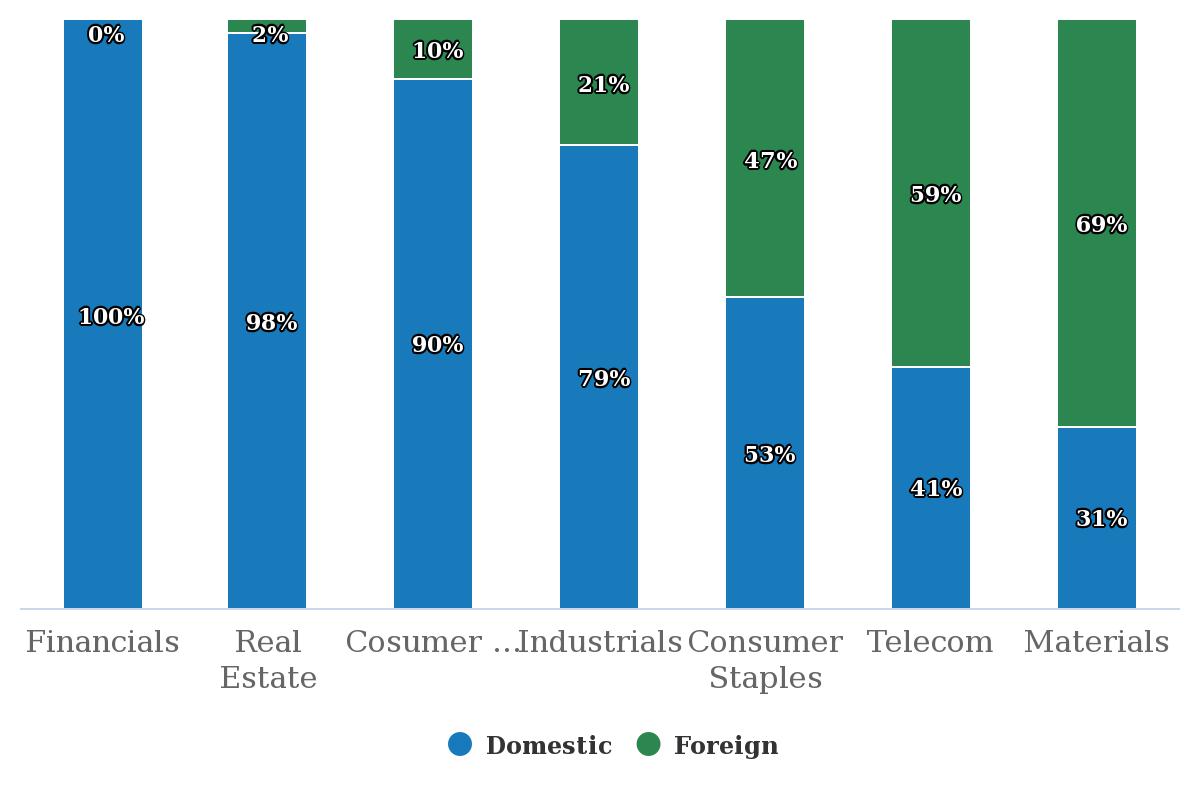 Additionally, stocks in industrial real estate, transportation and logistics, metals and cement could benefit from the realignment of supply chains.
The nearshoring trend has already driven a rerating of Mexican stocks, and strategists see further upside for domestic companies in the next five years as the second wave of nearshoring growth gathers momentum.
"A boost in GDP growth would be transformative for domestic stocks, especially in the regions exposed to nearshoring," says Sedano.
For an in-depth look at the potential impacts to Mexico's economy from nearshoring in a multipolar world, ask your Morgan Stanley Representative or Financial Advisor for the full report, "Mexico Economics and Strategy: Nearshoring: A Boost to Potential GDP" (May 2, 2023).
Originally published at: Morgan Stanley
---
For enquiries, product placements, sponsorships, and collaborations, connect with us at

[email protected]

. We'd love to hear from you!
---
Our humans need coffee too! Your support is highly appreciated, thank you!