New colors go perfectly with your Pixel 8 phones, with shiny new features to match.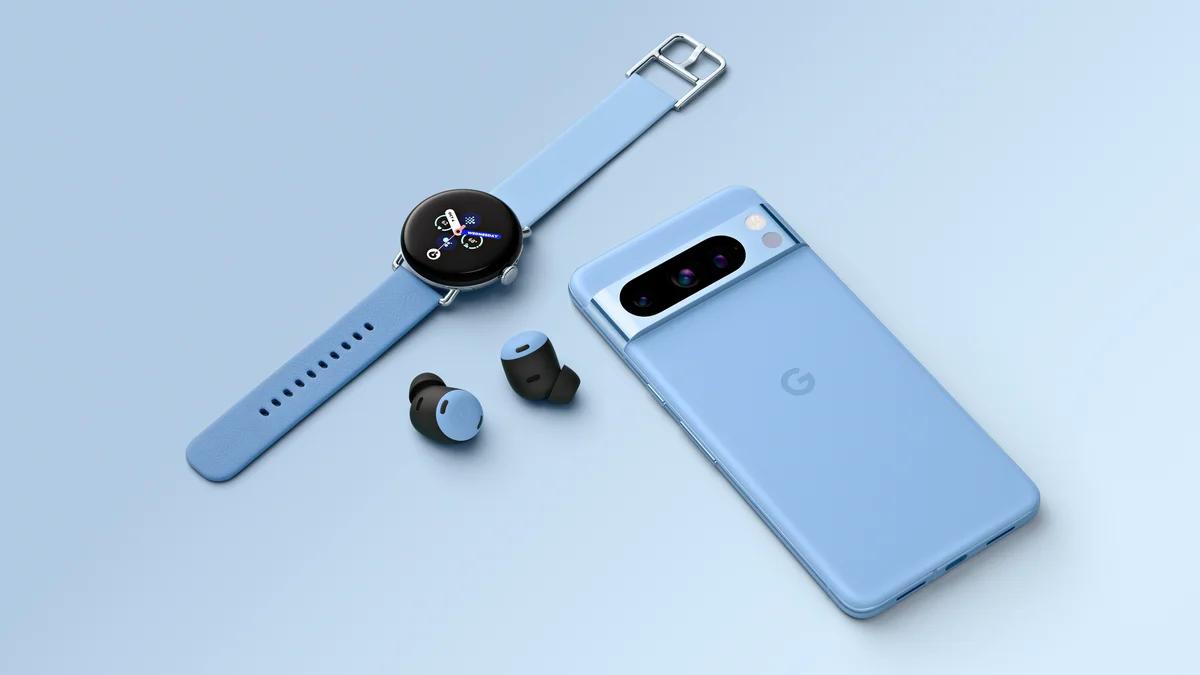 Pixel Buds Pro are getting even better. Since last year's launch, we've continued to add new features and capabilities. Today we're rolling out the biggest update yet, packing Pixel Buds Pro with even more Google AI-powered improvements, helpfulness and intelligence. Built to work seamlessly across our full Pixel portfolio, Pixel Buds Pro will also come in two new colors, Bay and Porcelain, perfectly complementing Pixel 8, Pixel 8 Pro and Pixel Watch 2.
Even clearer voice calling
Pixel Buds Pro incorporate AI smarts to give you a delightful audio experience. Building off of its already excellent call quality, Pixel Buds Pro now support Bluetooth Super Wideband on Pixel 8 and Pixel 8 Pro, which doubles the bandwidth for voices, making you sound fuller, clearer and more natural than ever before.
This wider bandwidth also extends to Clear Calling, which reduces the background noise around the person on the other side of the call, enhancing their voice so you can hear them even more clearly. We've also improved our Clear Calling models to better distinguish voices from background noise.
A hands-free conversation starter
With the help of AI, you no longer need to take out your earbuds for conversations. When you enable Conversation Detection, AI detects when you start speaking and responds by pausing your music and switching to Transparency Mode, allowing you to hear all that is being said. When you stop speaking, the feature automatically resumes your music and turns on Active Noise Cancellation. This way, you can interact with the world around you and go back to enjoying your music with no distractions without having to lift a finger.
Faster audio transmissions for gaming
Pixel Buds Pro offer a more immersive and dynamic gaming experience by minimizing the inherent latency with gaming on Bluetooth. Available with Pixel 8 and Pixel 8 Pro, Pixel Buds Pro reduce the delay in transmitting audio from phone to earbuds for compatible games on your Pixel phone.
Suggestions for hearing wellness
We all have times when we like to turn up the volume — while protecting our hearing over the long haul. Now you can understand and assess your listening behaviors and get suggestions on how to maintain hearing wellness over time. On the Pixel Buds Pro app, you can access a record of your listening habits and it will let you know when to lower the volume.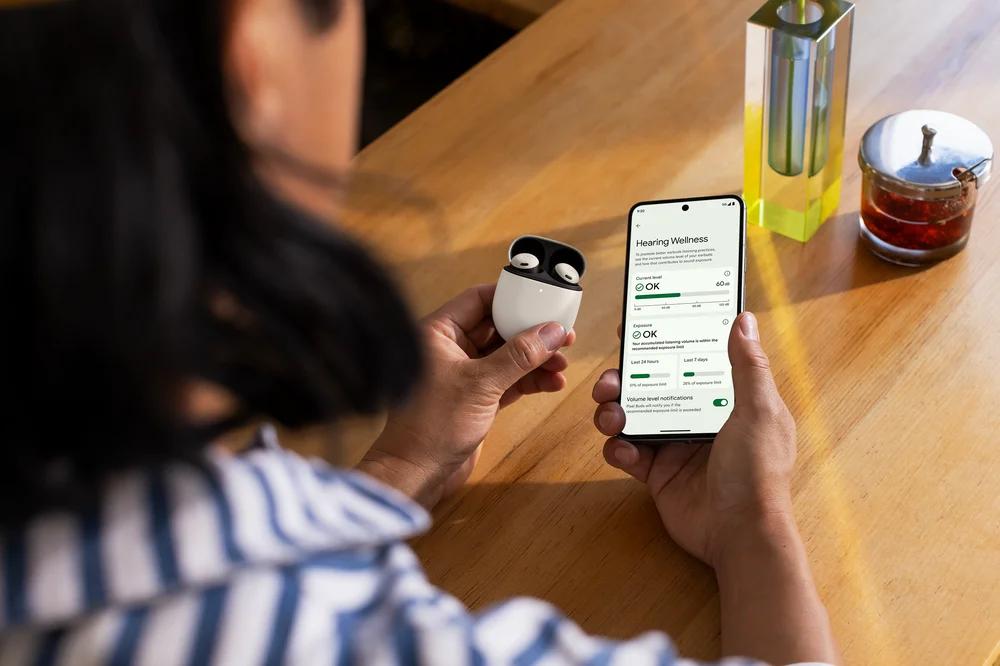 Pixel Buds app for your Chromebooks
Pixel Bud Pros are built to work great across our full Pixel portfolio and with other Android phones, and now the Pixel Buds app is rolling out to Chromebooks. Through the web app, you can change earbud settings, switch noise control modes, and install firmware updates, all from your Chromebook.
The software update will start rolling out today for new and existing Pixel Buds Pro users. You can also pre-order Pixel Buds Pro in the newest colors for $199.99.
By: Pol Peiffer
Originally published at: Google Blog
---
For enquiries, product placements, sponsorships, and collaborations, connect with us at

[email protected]

. We'd love to hear from you!
---
Our humans need coffee too! Your support is highly appreciated, thank you!