As witnessed in Silicon Valley over the last two decades, Tech industry growth impacts housing values and creates a profitable environment for real estate investment. But while Silicon Valley remains the premier Tech center in this country, California's real estate scene is over saturated.
Last quarter, Coldwell Banker reported that Los Altos, CA, in the heart of Silicon Valley, had become the most expensive market in the U.S. with a median sale price of $2.3 million. This has also spiked rental costs, which commonly exceed $2,000 per month for a one-bedroom.
With record-high prices in Silicon Valley, opportunities to profit from real estate are slim. There are, however, emerging Tech hubs with characteristics similar to Silicon Valley before its real estate boom including:
Relatively low housing costs
Low unemployment rates
Median Tech salaries higher than the median salary for the city's total workforce
The presence of major Tech companies
Venture capital funding to spawn new businesses
Here's a closer look at them:
Austin, TX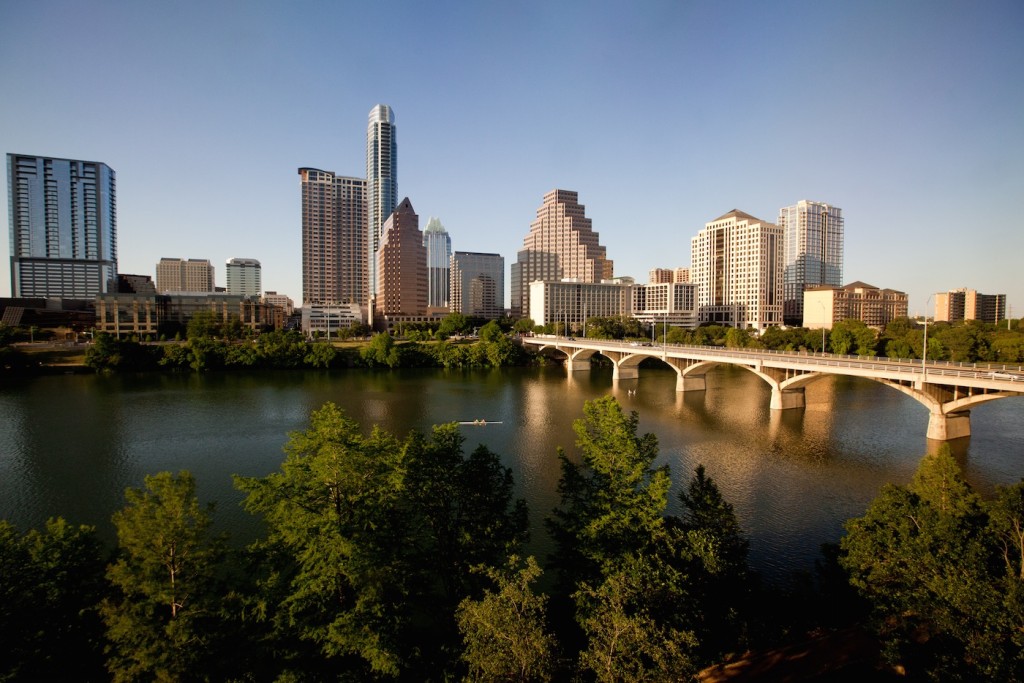 Arguably the most attractive of these Tech hubs has been Austin, which has a young, educated population and a large VC presence, along with a burgeoning restaurant and music scene. Home to Dell, Austin continues to be popular among venture capitalists boasting 17 companies on the Inc. 5000 list including one of the country's most promising companies, mobile app developer Phunware (82nd). As for job growth, the Austin Technology Council predicts that 9,000 new tech jobs will be created by 2017, a big reason why Austin ranks second on Forbes list of Best U.S. Cities for Future Job Growth.
The real estate outlook is also very positive. In October 2014, the Urban Land Institute (ULI) and PricewaterhouseCoopers, ranked Austin second on the list of "U.S. Markets to Watch: Overall Real Estate Prospects." The report, Emerging Trends in Real Estate 2015, says Austin, which has a median real estate purchase price of $216K, is among the leaders in urban growth (8.6 percent). The report also ranks Austin as the number one market for homebuilding, second for investment and fourth for development.
Affordability is also an attraction for Austin investors. According to the ULI report, Austin's "Affordability Index," which compares the percentage of the median price of a home to the median income for the market, stands at 154.24. The report also points out there is strong involvement among local owners and developers, indicating a substantial pipeline of real estate investment opportunities in 2015.
Dallas, TX
Dallas has also grabbed attention, having been named by SmartAsset as the country's fourth best Tech city in which to work. Known as the home of Texas Instruments and sports and Tech mogul Mark Cuban of Shark Tank fame, Dallas has its share of fast-growing VC-funded companies with IT Services provider CPSG Partners (24) and real estate CRM developer Think Tech Labs (344) among its 14 entries on the Inc. 5000.
Its Tech attraction and low median real estate purchase price ($197K) translate into one of the country's highest job growth rates (4.1 percent). With the job growth rate expected to continue, the ULI report names Dallas the fifth top U.S. market for overall real estate prospects. Like Austin, Dallas' strength comes in homebuilding, where it ranked third, while placing in the top 10 for investment (9) and development (8). In terms of affordability, Dallas exceeds even Austin with a ULI Affordability Index rating of 184.91. The expectation is investor demand will remain high in 2015 thanks to a strong local economy supported by dynamic local development.
Seattle, WA
Think Seattle, you automatically think rain, great coffee and Tech titans Microsoft and Amazon, which continue attracting Tech talent to Seattle. This means lots of jobs and lots of top Tech talent to start their own companies. According to Startup Seattle, VC investment in IT companies in 2014 nearly doubled from 2013 as $804 million was invested in 139 deals, including $71 million of Series G funding for Redfin. Other VC-backed companies, such as SEO tracking software developer Moz, have also been successful.
Because of Tech, Seattle is the fastest growing of the country's 50 most populous cities (6.9 percent between 2010 and 2013). Most attractive to investors, however, is the steady climb in median real estate prices, which have grown 32 percent over the last three years to $440K. While much higher than Dallas and Austin, because median income is also higher, Seattle's Affordability Index still comes in at a respectable 98. This contributes to Seattle being eighth on ULI's list of "Overall Real Estate Prospects," finishing strong in investment (4th) and development (3rd).
Seattle has become one of the country's top capital destinations outside the core major markets like New York City, Los Angeles and Boston, and therefore attracts not only local investors, but also institutional investors, to its economy and investor demand should continue to rise in 2015.
Chicago, Illinois
One of the country's major core real estate markets, Chicago ranks second in growth of Tech jobs among the country's most populous cities (19.3 percent), slightly behind Silicon Valley, but ahead of Seattle. Not surprising considering the base of business-to-consumer companies in and around Chicago: CareerBuilder, Orbitz, Groupon, RedBox, Motorola, and many others. It's also a haven for VC-backed Tech companies with 29 companies in the Inc. 5000 including cloud solutions developer MAX Digital (51) and information sharing solutions developer JumpForward (660).
After years of decline, the city's population increased last year. One attraction could be the plethora of high-paying Tech jobs (median salary 67 percent higher than the rest of Chicago's workforce). Another draw is the low median real estate price – $220,000, up 11.7 percent over the previous year. This combination gives Chicago an Affordability Index of 182.3 on the ULI report. Chicago's prospects for real estate in 2015 also ranked high on the ULI report, which placed the city at 18th overall on the strength of its investment (14th) and development (13th), while faring slightly lower for homebuilding (28th). Increases in manufacturing activity in the area make Chicago an even more attractive investment in 2015.
Miami, Florida
Miami's Tech scene has been on the rise this decade. Companies are locating in Miami either to reach Latin America or to provide a U.S. foothold for Latin American Tech entrepreneurs, for example .CO Internet, which operates the top-level domain for Columbia.The key is the city's potential. Miami startups brought in $49.4 million in VC funding in 2014, while existing VC-backed companies including health care IT provider CareCloud and mobile app developer KidoZen saw continued success. Meanwhile, infrastructure investments by firms aimed at helping grow the startup ecosystem in Miami have led to 19 Tech acquisitions since 2012.
If the Tech scene can be defined by potential, the best description of Miami's real estate market is "resurgent." Miami is one of the country's key "hedge cities," attracting foreign investors seeking U.S. bases of operations. This influx of outside capital was vital to the rapid recovery from the economic meltdown suffered by Miami late last decade.
While Miami's population rose 4.8 percent from 2010 to 2013, and employment increased 2.9 percent in 2014 (and is expected to rise more than 10 percent by 2017), real estate prices have remained relatively low ($225K) even after an increase of 13.7 percent last year. These facts and a rise in construction led Miami to rank 19th in the ULI report, which also noted that continued improvements in Miami's economy will create increased investor demand and a lot of real estate activity in 2015.
This feature is made possible through our good friends and colleagues from Smart Asset.
---
For enquiries, product placements, sponsorships, and collaborations, connect with us at

[email protected]

. We'd love to hear from you!
---
Our humans need coffee too! Your support is highly appreciated, thank you!