2015 has been a great year for the American economy, and that momentum should continue through 2016.
The past year was a good year for the American economy, and many positive economic predictions came true. Signs seem to indicate that 2016 will be another good one, as the U.S. will continue to outperform its peers, with GDP growth ranging from 2.1% to 4%, according to data from the International Monetary Fund.
Here is an updated look at the economic outlook for the U.S. in 2016 — including several reasons why our nation is on a roll.
1. Oil Continues to Be Cheap
Gasoline is one of the cheaper buys of 2015 that will likely continue to be affordable throughout 2016. As many economists lower their forecasts for average oil prices next year, U.S. consumers will continue to have more room in their monthly budgets.
The U.S. Energy Information Administration currently predicts an average retail price (including taxes) of $2.06 per gallon for regular grade gasoline and of $2.52 per gallon for diesel fuel for January, 2016. Lower gas prices also have a positive trickle-down effect on several industries, including the airline and retail sectors. Expect several stocks in those sectors to do well.
2. American Debt Is Smaller
The current average U.S. household credit card debt is down from the high levels of the 2007–2009 recession. For example, the average debt per U.S. household was $7,421 in 2014, down from $8,832 in 2008.
These lower debt levels allow the average consumer to bridge a cash crunch when needed. With more consumers reaching a FICO score of 800 (19.9%) and fewer ones scoring below 550, there is strong evidence that Americans are getting better at handling debt.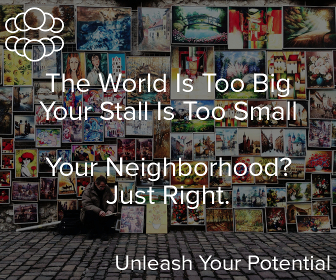 3. Millennials Are Buying Homes
Improving credit scores are allowing more Americans to have access to financing.
Pundits love to focus on stereotypes when talking about the Millennial generation. But many are missing out on the fact that Millennials are dominating the housing market in several U.S. cities.
During the first half of 2015, 60% of home buyers using a mortgage in Des Moines, Iowa were ages 25 to 34. Other cities where Millennials have the highest share of mortgages are Provo, Utah (49%), Baton Rouge, Louisiana (47%), Pittsburgh, Pennsylvania (47%), and Grand Rapids, Michigan (46%).
While 70% of Millennial college graduates are borrowing to pay for their education, they are still able to purchase homes due to two reasons:
First, recipients of a four-year degree make an estimated $570,000 more in lifetime earnings than those who only have a high school diploma, and even recipients of a two-year degree make an estimated $170,000 more. Second, having at least a four-year degree increases the probability of homeownership, no matter the size of your student debt. For example, the probability of homeownership for recipients of bachelor's degrees and master's degrees are 61% and 66%, respectively.
As more Millennials are taking out more mortgages, they appear to be very responsible with their monthly payments. The percentage of the U.S. population with delinquency of at least 90 days dropped from 6.4% in April 2014 to 5.1% in April 2015. This can also partly explain the improving FICO score levels.
Millennial home purchasing is a sign of improving economic conditions, and starts off a chain reaction of positive effects. For example, a home may need renovations, so a homeowner hires a contractor — or a kitchen needs more energy efficient appliances, so a buyer visits an electronics store. As Millennials spend, the broader economy benefits.
4. Wages Continue to Increase
In 2015, several American cities enjoyed higher minimum wages, and there will be many more in 2016.
Here are some cities and states with scheduled minimum wage bumps for next year:
Berkeley, California: $12.53 per hour in October 1, 2016 (currently $11.00 per hour)
Connecticut: $9.60 per hour in January 1, 2016 (currently $9.15 per hour)
District of Columbia: $11.50 per hour in July 1, 2015 (currently $10.50 per hour)
Honolulu, Hawaii: $8.50 per hour in January 1, 2016 (currently $7.75 per hour)
San Francisco, California: $13.00 per hour in July 1, 2016 (currently $12.25 per hour)
Vermont: $9.60 per hour in January 1, 2016 (currently $9.15 per hour)
In Vermont, a full-time worker making the minimum wage would make $19,032 in 2015 and $19,968 in 2016, assuming no overtime and excluding other income, such as tips. That has the strong potential of improving the living conditions of workers who depend on the minimum wage to make a living.
5. U.S. Interest Rates Will (Finally!) Go Up
2015 was supposed to be the year that the Federal Reserve would raise interest rates.
However, as Yogi Berra once said, "It ain't over, 'til it's over." Consumer prices increased in October 2015 after two straight months of declines. Add the appreciation of the U.S. dollar against other currencies and a jobless rate that is consistent with full employment to a moderate inflation increase, and you get a very likely chance that the U.S. Federal Reserve could finally increase interest rates this December 16, 2015.
In the event that Janet Yellen, chair of the U.S. Federal Reserve, decides to hold on off to an interest rate hike, there's a slim chance that she will delay liftoff beyond early 2016.
This feature first appeared at Wisebread.




---
For enquiries, product placements, sponsorships, and collaborations, connect with us at

[email protected]

. We'd love to hear from you!
---
Our humans need coffee too! Your support is highly appreciated, thank you!