For decades, most Americans working in metropolitan areas have gone to work outside city centers – in suburban office parks, stores or plants, not downtown skyscrapers. But as people increasingly choose to live in cities instead of outside them, employers are following.
In recent years, employment in city centers has grown and employment in the surrounding suburban areas has shrunk, a striking change from the years before, according to a report published by City Observatory, a think tank. The changes are seemingly small, but they represent an important shift in the American work force. As recently as 2007, employment outside city centers was climbing much faster than inside.
Some cities — especially big ones hemmed in by water, like New York and San Francisco — have held onto a large share of employment near the city center. But now, urban job growth is increasing more quickly in those cities than before. And in other cities — including Chicago, New Orleans, Orlando, Charlotte and Milwaukee — employment is growing in the urban core and declining in the suburbs.
We pay close attention to the number of jobs gained or lost. But the location of jobs is just as important — including for making decisions about employment, housing and transportation policies.
"How do you connect people to economic opportunity and the kinds of jobs that can give them secure footing and a path out of poverty?" said Elizabeth Kneebone, a fellow studying metropolitan policy at the Brookings Institution. "The first step is understanding where jobs are located, and can people afford to live where the good job growth is happening."
The jobs in the heart of cities tend to be highly skilled and high-paying ones, in industries like finance and tech. Working-class jobs, like retail or construction, are more likely to be suburban. So with the recent growth of downtown jobs, the risk is that cities will continue to become havens for the wealthy and inaccessible to the middle and working classes.
The vast majority of jobs are still outside city centers, the result of a retreat from America's cities that has been going on for decades. At the beginning of the 20th century, people lived and worked in high-density areas and walked where they needed to go. By the 1950s, most lived in suburbs and commuted to work in cities. In the decades that followed, employers decamped to the suburbs, too. By 1996, only 16 percent of metro area jobs were within a three-mile radius of downtowns, according to the economists Edward Glaeser and Matthew Kahn.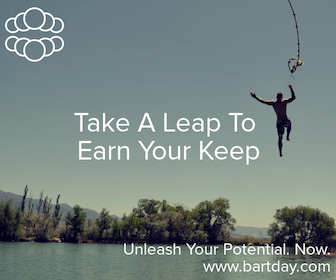 The recession accelerated the recent decline in urban sprawl. Industries based outside cities, like construction and manufacturing, were hit much harder than urban ones like business services. Jobs disappeared everywhere, but more rapidly outside cities.
But the data indicate that more lasting forces are at work. People increasingly desire to live, work, shop and play in the same place, and to commute shorter distances — particularly the young and educated, who are the most coveted employees. So in many cities, both policy makers and employers have been trying to make living and working there more attractive.
Cities are also better able to hold on to jobs than they were before. "It means healthier cities," said Joe Cortright, who runs City Observatory and is president of Impresa, which does regional economic analysis. "If the urban core is economically weak or fiscally troubled, that creates a burden for a whole metropolitan area."
City Observatory analyzed a detailed subset of Census Bureau employment data to find what it sees as the beginning of a trend. It covered the 41 largest metropolitan areas for which the data was available, from 2002 to 2011.
Employment in city centers — within a three-mile radius of central business districts — climbed half a percent over all between 2007 and 2011, while employment in the surrounding metropolitan areas declined one-tenth of a percent. In the previous five years, employment in city centers climbed just 0.1 percent while outside it climbed 1.2 percent.
Some cities have not followed the trend, like Dallas and Houston, where employment outside the city is still growing faster. In others, like Jacksonville and St. Louis, jobs have been declining in both locations, but more quickly outside urban centers. Cities with a high concentration of urban jobs include Austin, New Orleans and Portland, Ore. In Atlanta, Los Angeles and Miami, meanwhile, less than 10 percent of jobs are in the urban core.
The 110-story Willis Tower in downtown Chicago is a microcosm of the shifting geography of jobs. Originally called the Sears Tower, it was built in 1970 by Sears Roebuck and Co. But in 1988, Sears left it for a green suburban campus in Hoffman Estates, Ill. Then, in 2013, United Airlines moved its world headquarters and 4,000 employees into the tower. Other companies like Motorola Mobility and Archer Daniels Midland have also recently relocated to downtown Chicago from suburban campuses.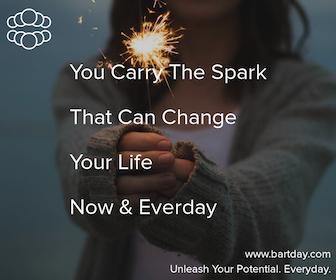 Chicago has gained more creative jobs, international tourism, university centers and residential development. The Chicago Loop, the city's central business district, has been transformed from a financial district that emptied at 5 p.m. to a seven-day-a-week entertainment zone, said Aaron Renn, a senior fellow at the Manhattan Institute.
The changes have been driven in part by employees wanting to live and work downtown, said Mr. Renn, who writes the Urbanophile blog: "Today there is more of an expectation on the part of both people and employers that they have to be more flexible and accommodating of their work force."
Economists have described the benefits of workers clustering in a dense urban area: For a certain sector of knowledge jobs, ideas bloom from spontaneous, face-to-face interaction in coffee shops or elevators. But what does urban employment growth mean for other types of jobs?
Some say more highly skilled jobs in an urban area will lead to more of all kinds of jobs. For every college graduate who takes a job in an innovation industry, five additional jobs are eventually created in that city for waiters, carpenters and teachers, according to Enrico Moretti, an economist at the University of California, Berkeley. As The New York Times reported, New York City is adding jobs at a furious pace, and they range from making software to busing tables.

But others say the shift overwhelmingly favors the highly skilled. "The problem with the general trend is that the poor are being priced out of cities," said Mr. Glaeser, who teaches at Harvard University and wrote "Triumph of the City."
American cities have succeeded in reshaping their urban cores as places people want to live and work. The question is whether these benefits will apply to everyone — or just to high earners.
This article is written by Claire Cain Miller & originally appeared in New York Times.




---
For enquiries, product placements, sponsorships, and collaborations, connect with us at

[email protected]

. We'd love to hear from you!
---
Our humans need coffee too! Your support is highly appreciated, thank you!