Almost two years on and the teleférico to El Alto has proved a cheap and stress-free way to link neighbouring cities that were long seen as social worlds apart.
As the highest, longest urban cable car system in the world, La Paz's "subway in the sky" was guaranteed a mention in the Guinness World Records book even before it opened in May 2014. The question back then, however, was whether it could also win a place in the hearts of its 1.5 million potential users.
Twenty months on, the answer appears to be a resounding yes. The aerial transport network has not only proved popular among locals, but is also lauded as a symbol of efforts to close the geographic and economic gap between Bolivia's indigenous poor and mestizo middle class.
Rising more than 300 metres from La Paz – the world's highest altitude administrative capital at almost 3,700m – up to the predominantly Aymara communities of El Alto on the plateau, the Mi Teleférico (My Cable Car) system links neighbouring cities that were long seen as social worlds apart.
For decades the main route between the two was a highway that steadily became more congested, polluted and noisy. Now, however, there are three teleférico lines – each named after a colour of the national flag: red, yellow and green – that carry commuters serenely above the traffic in half or a third of the time.
Regular users are delighted. "I think the teleférico is great – my life is different now," says Elisa Marconi, a primary school teacher, as we soar in near-silence over the city.
"Before, I'd travel for three or four hours just to go shopping, and it was a worry to think we'd have that long journey [back] if there was some kind of emergency. The teleférico has helped us a lot."
Adele Flores, a shopkeeper in the downtown tourist district who sells boxes of coca tea, alpaca fabrics and llama trinkets, says the cable car has transformed her life. "I use it every day: the roads are often blocked with traffic or demonstrations, but the teleférico is never obstructed," she says, referring to the frequent marches held by social movements and unions.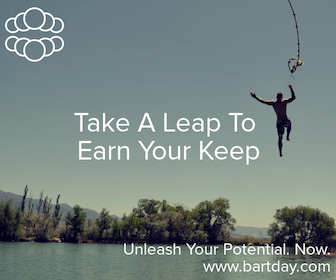 Recently, long queues formed outside the gleaming new cable car stations after transport workers closed down roads to demand higher tariffs. The aerial alternative is competitively priced at 3 bolivianos (29p) per journey, with generous discounts for students and the elderly.
Low levels of stress are a greater attraction for Pamela Gutierrez, a graphic-design student who expresses delight as she cruises over the city on her way home. "I used to have to take two to three buses to get to my college. Sometimes it took two hours. The road was noisy and polluted. But this is great," she says.
With cars arriving every 12 seconds at the 11 stations on the 10km-long network, the teleférico has been compared to a subway system, but the view could hardly be more different.
Starting at the bottom, commuters first float above office blocks, football pitches and a river and then rise above dense, terra-cotta coloured communities to look down on the spectacular valley below the jagged snow-capped range of the Cordillera Real.
The operators now boast on their website that the cable car is the most popular tourist attraction in the city, citing positive ratings on travel websites. There are also reports that it has become a romantic liaison for young couples, who tend to search out empty cars at night. The service runs 17 hours a day.
According to the operators, there have been minor problems, including delays of up to 15 minutes as a result of people holding open doors and trees falling near the pylons. There are also reports of small-scale protests, though no reason was given.

Hopes that the new system would alleviate traffic and pollution appear to have been exaggerated. In the city centre, minibuses still pack the streets and car horns blare until the early hours. But with solar panels on each cable car to power the doors, lights and Wi-Fi, the new system is undoubtedly more environmentally friendly than any of its rivals.
The government – which has funded the project out of its substantial gas revenues – is happy enough with the result so far, so will press ahead with an expansion. It has signed deals with Austrian cable car construction companies for six new lines that will add 20km and 23 stations.
This feature originally appeared in The Guardian.





---
For enquiries, product placements, sponsorships, and collaborations, connect with us at

[email protected]

. We'd love to hear from you!
---
Our humans need coffee too! Your support is highly appreciated, thank you!