But the idea faces an uphill struggle.
By 2024, the River Seine in Paris will be clean enough to swim in. That's the grand ambition declared by Paris's City Hall this week. Parts of the Canal Saint Martin, which flows through eastern Paris into the Seine itself, could even be fit to bathe in as early as 2017 should the proposed cleanup go according to plan.
Announced in the run-up to Paris's bid for the 2024 Olympics, the city has even suggested staging such events as the swimming triathlon in the city's river. The plan was unveiled in the French media over the weekend with a clutch of other Olympic projects, including a riverside tramway (extending an already existing plan), cycle tracks out to suburban Olympic venues, and a broad walkers' path ringing the city just beyond the Boulevard Périphérique beltway. It's the ambition of the Seine cleanup that's nonetheless the most striking. If official optimism is to be believed, Paris could soon see a sparkling, clear-watered river snaking through its heart, as unsullied and inviting as a country stream.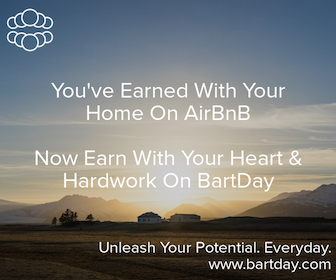 The "if" in that preceding sentence is still a large one. Right now, you might think twice about dipping your fingers in the Seine, let alone your whole body. Flowing through France's most heavily populated area does little for the river's water quality, and the Seine is alive with bacteria that can cause health problems. This is one reason why Seine swimming is not just discouraged but actually banned, albeit with an essentially symbolic €15 ($17) fine.
That hasn't stopped people jumping in to Paris's open waters, of course. There was a mass illegal swim organized last summer in the Canal de l'Ourcq, one of the city canals that feeds into the river. The Seine also used to host a regular (legal) triathlon, although that too was cancelled in 2013 due to poor water quality. Meanwhile, the Paris-Plages project, which transforms the Seine quayside into an urban beach complete with a swimming pool on the embankment every summer, has boosted the popularity of hanging out on the water's edge. The Seine's water may be dirty, but there's clearly an appetite among Parisians for river swimming waiting to be met.
But will it ever really happen? Plans to clean up city waterways and turn them over to swimmers crop-up regularly. Citylab has reported on several. Berlin came up with a delightful proposal in 2014, one that involved using an arm of the River Spree for swimming after filtering the water through a series of lush reed beds. The renderings looked great, but their realization is a long way off, stymied by continued pollution from storm water run-off and coal mining upstream, exacerbated further by the slowness of the river's flow. London, meanwhile, has fielded a far more modest but thus more viable project for a Thames bath. This would be a partly-heated twin pool rather than an open swimming area, but it would use river water, filtered and cleaned through tanks and aquatic plant beds. The London plan is still very much in the running—its kickstarter pledges have reached almost £150,000 ($216,000)—but it still won't be here tomorrow, or even the day after.
There are of course some great success stories when it comes to urban open water swimming. Both Copenhagen and Zurich have cleaned up their open waters (a harbor and a lake respectively) so that it's perfectly safe to jump in. These cities nonetheless have some exceptional advantages. They're both exceedingly rich and have ecological factors working in their favor. No major watercourse feeds into sub-alpine Lake Zurich, which is mainly filled from mountain streams and spring snowmelt. And while the cleanliness of Copenhagen's harbor is a great success, it's been helped along by geographical factors. Not only is it flushed through by sea currents, its waters are also unusually deep—so deep that large ships can sail directly into downtown—making it easier for pollutants to disperse. Copenhagen spent $440 million on re-routing waste water channels and has an alarm system installed to warn swimming areas to shut down if pollutions spikes. If this is the kind of expenditure it takes to turn urban waters into leisure spots, many cities might balk.
Paris's waters thankfully aren't especially bad by the low standards of big city rivers, but the city might well need to drain the Seine to clean out its bed, a process that revealed an incredible variety of sub-aquatic trash when carried out earlier this year in the Canal Saint Martin. When it comes to pollutants flowing into the Seine, Paris would also need to manage three factors: sewer overflow during heavy storms, illegal discharge into the water from quayside boats and barges, and agricultural run-off from farms upstream. The first two of these would be expensive but largely within the city's power. The latter would require action at regional and even national levels. The goal of a swimmable Seine is achievable, but reaching it will take quite a push.
This feature originally appeared in Citylab.




---
For enquiries, product placements, sponsorships, and collaborations, connect with us at

[email protected]

. We'd love to hear from you!
---
Our humans need coffee too! Your support is highly appreciated, thank you!