Have we become too detached from our landscapes and our sense of place within the natural world? Is the gap between people and landscape widening? I believe we need to plan our continuing connection to the natural landscape if we're to maintain this valuable aspect of our identity.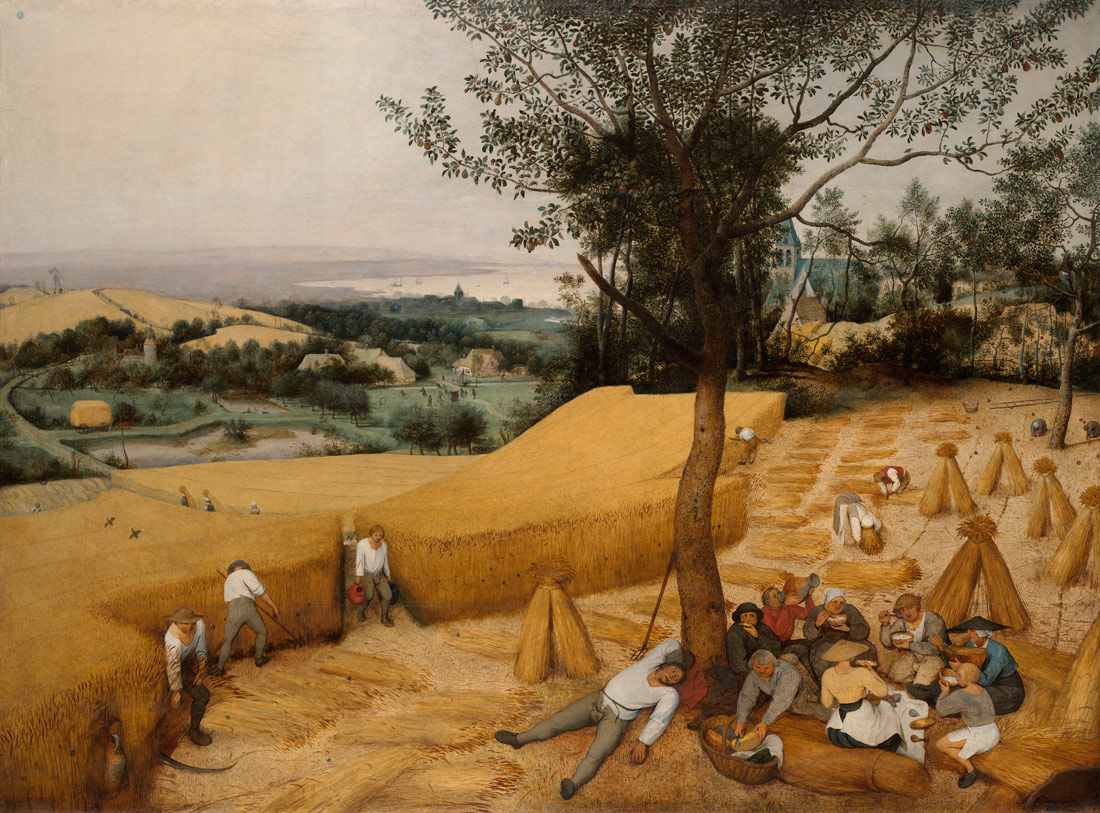 Tellingly, our landscape vocabulary is shrinking. It's been noted that in the latest junior edition of their Dictionary, Oxford University Press has deleted words they felt were 'no longer relevant' to childhood. Among the words removed were 'acorn', 'adder', 'catkin', 'conker', 'heron', 'ivy', 'newt', 'otter', 'pasture' and 'willow', all once familiar terms a child might have learned on countryside trips.
Our population is increasingly urbanised and this loss of connection with the outdoors, our land and landscape, can lead to negative outcomes such as poor health, stress, rising obesity and disease. Yet as noted by explorer Thor Heyerdahl, man was designed to be connected to nature. Elements of the landscape like topography, geology, soils, planting, water and microclimate have all influenced where we built our settlements, defining where and how we worked. People had a direct relationship with their landscapes, whether through agriculture or through woodlands – hunting chases, food, grazing or using woodland products for building, furniture or fuel.
Some remnants of this sustainable mode of living do continue to shape our landscape experience, but we are essentially benefiting from the dwindling legacy of the land management of past generations – the last links with our old symbiotic relationship with the wildwood.
To redress the balance we need to raise awareness of the issue and plan better. Many spatial plans, policies and programmes are intrinsically linked to a sense of place and identity, often supported by landscape characterisations which understand what is special about particular landscapes. Every landscape matters to someone, so in understanding landscapes and planning change within them we should understand how communities value and participate in them.
All too often stakeholder engagement is not representative of the whole community and the work can become rather academic. Instead, a project's outcomes should emphasise grassroots community-supporting initiatives if they're to reconnect local populations with their landscapes. This project-based approach to landscape planning could include community forestry and growing, forest schools, reviving landscape based craft industries or facilitating sensitively designed outdoor recreation. All these activities could contribute to healthy, sustainable communities engaged with their natural environment, and enable conservation and enhancement of place in ways which resonate with people.
There are increasing examples of this integrated approach in practice. At Beam Parklands, extensive new wetland landscapes and habitats have been realised by Arup and the Land Trust. This project restored a site in the Beam Valley east of London, improving the landscape and involving the community in design and planting. The site is now a much valued green space which has greatly strengthened the local sense of place, character and connectivity.
Landscape scale community involvement can work, it's just a question of engaging communities earlier and more meaningfully. These ideas could equally apply to strategic scale landscape planning projects to put back the 'people' part of landscape architect Nan Fairbrother's equation : 'Habitat + People = Landscape'.
What examples of successful community landscape projects have you encountered?
This feature is written by Andrew Tempany & originally appeared in Arup Thoughts.


---
For enquiries, product placements, sponsorships, and collaborations, connect with us at

[email protected]

. We'd love to hear from you!
---
Our humans need coffee too! Your support is highly appreciated, thank you!