For your clients, your office is the most tangible representation of your business. For a business to succeed it needs to be trusted, for it to be trusted it needs to look professional. If you were a client who would you rather do business with? A firm based out of a branded contemporary office, or someone based from an older dilapidated building, or worse still a cafe.

The last thing you want is to work in a space that you are too embarrassed about scheduling a meeting in. Here are 5 reasons why you should make sure your office is as good as it can be. 
Are you projecting a professional image?
Moving to a new space is the perfect way to instantly improve your corporate persona, and project a strong corporate image of a successful business. There are lots of offices available online and you can visit this page to look at some options that we found. It's not just potential clients who you need to convince of your professionalism, it's also your staff. They need to feel the same pride for the business as you do. For your staff the office space is how they feel connected to the business. If your staff feel comfortable in their environment they are much more likely to strive to push the business forward.
Location, Location, Location
This old adage is popular for a reason. A short cut to success is ensuring your business is accessible to your clients and staff. Supporting local businesses is increasingly becoming a major factor in deciding who to do business with. Positioning yourself well within a community could yield instant results and help you build lasting relationships which will help your business for years to come. There's also the cost of travel to take into consideration, in terms of both financial and time lost commuting. If dealing with your business means an expensive train ticket, or miles of travel, people may decide it's not worth it, and decide to take their business or talent elsewhere.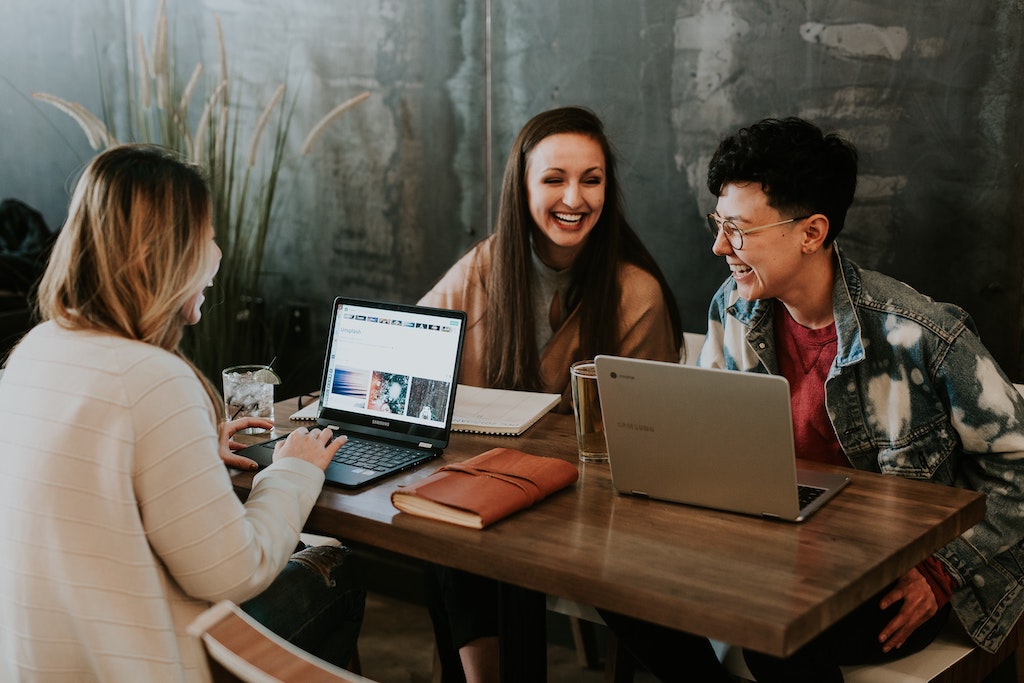 Team Spirit
For most people their office is where they spend most of their time next to their home, if your staff have a positive environment in which to work from they are much more likely to feel motivated to go the extra mile and work longer hours to ensure the team's workload is met.  An attractive and engaging work environment is vital to your team's success. Does your current office have a space where staff can socially interact? An effective workplace is often a friendly and sociable workplace. Co-workers often end up being close friends, both in the office and in their free time. Any opportunity you have to help employees improve their social lives is providing them a benefit, a happier workforce is a more productive workforce. In the longer term this will help with staff retention and recruitment of new talent.
Maximize Productivity
The potential for time and money to be wasted with a poor office layout is massive. Not to mention the negative effect it can have on your team if they are forced to operate in a dated and inefficient environment. In your existing office do each of your departments has their own dedicated area which allows them to logically interact with the rest of the business? Does it have a working space which can host effective meetings and accommodate all necessary personnel? Does it have modern tech solutions with high speed internet? Older office spaces are more likely to have outdated tech solutions with slower internet connections, hampering your businesses chance of success and its ability to grow. Furthermore, some newer office spaces offer communal services such as cleaning, and sometimes a receptionist with a dedicated phone line for an affordable price. These things can help improve professionalism and allow your team to focus on the important aspects of your business helping you to maximize its potential.
Future proof your business with space to grow
As your business expands you will likely need to employ more staff, meaning you need a bigger office space. There is no point moving now in the hope of growing business, to then only need to move again 18 months later. An overcrowded and cramped office will only undo all the good work you put in and seriously threaten your ability to operate effectively in the future. So plan for the future now with a modern work space capable of future expansion. You should be thinking of how many staff you will have 12 months, 18 months and 3 years from now.
Your business office is the heartbeat of your company and a great office will facilitate great results. Make sure that your office is up to scratch and it can transform your business's performance. If you are considering finding a new office for your business, consider some of the factors explained in this article.
---
Our humans need coffee too! Your support is highly appreciated, thank you!