108 years ago, San Francisco was hit by a major earthquake, sparking fires that decimated the city. In a matter of days, more than 80 percent of the city had burned and 3,000 people were dead—one of the worst natural disasters on record.
But natural disasters aren't the only thing that can bring a city to its knees. Economic uncertainty, social unrest, and chronic food and water shortages can be just as damaging to a city's ability to thrive and grow.
Let us reflect on what it means to recover from a shock and rebuild a stronger city—and what lessons we can learn from Resilient Cities that have risen from the ashes.

ROTTERDAM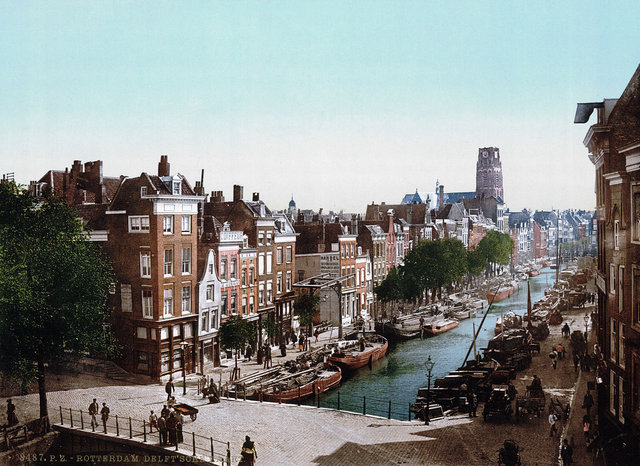 Rotterdam dates back to the Middle Ages but looks and feels far more modern. With wide roads and modern buildings, the city is known as "Manhattan on the Maas."  A German air raid in May 1940  destroyed hundreds of years of history—setting the city on fire for several days, killing as many as 1,000 residents, and flattening 25,000 homes, 11,000 buildings, and as much as half of the port. In total, around 2.6 square kilometers of Rotterdam city center were destroyed in the blitz.
U.K. Royal Air Force Air Commodore Will Burnett recalled, "This was the first time I had seen devastation by fires on this scale. We went right over the southern outskirts of Rotterdam at about 6,000 or 7,000 feet, and you could actually smell the smoke from the fires burning on the ground. I was shocked seeing a city in flames like that. Devastation on a scale I had never experienced."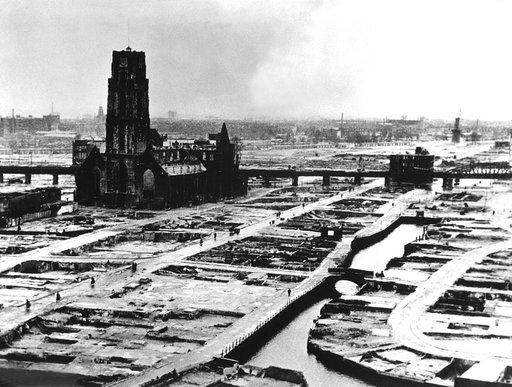 After the war, the city decided not to rebuild Rotterdam to mimic its original look—rather, they decided to build a modern city that reflected its status as a trade center. Rotterdam's port is one of the largest in the world, a trade gateway to Europe, and a driver of the Dutch economy. Rebuilding the port was a priority. British and Dutch contractors began reconstruction immediately after liberation, rebuilding 7,790 meters of quay wall. The port was further expanded in the 1950s.
With nearly 80 percent of the city below sea level, Rotterdam is an authority on integrated water management and innovative climate adaptation out of necessity. But it's also proactive in its approach: The city's port authority says it wants to become the most sustainable port city in the world by 2015 by allocating land around the port to renewable energy companies, developing ways to better capture and store CO2 admissions, and using collapsible containers that could save space and cut shipping trips.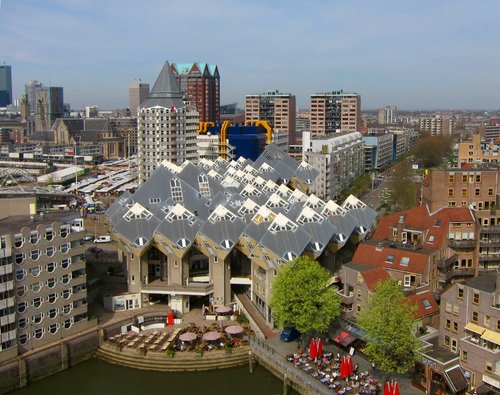 That resilience challenge extends to the wider city. Today, Rotterdam is working toward becoming 100 percent climate-proof by 2025—able to function economically and social with minimal disturbances under any extreme weather situation.
NEW YORK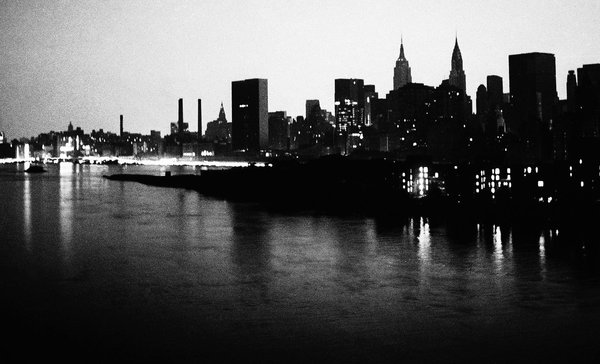 A series of lightning strikes set off the 1977 New York City blackout on July 13, cutting off the city's major power plants. An hour after the first strike, the entire city was dark and remained so for just over 24 hours. The city was no stranger to blackouts, but this time, mass looting and arson erupted—leading to 3,800 arrests and, according to some estimates, more than $1 billion in damage.
Hardest hit was Brooklyn's Bushwick neighborhood, an already struggling neighborhood that took decades to recover from the blackout—the nadir of an economic slump. The blackout forced one-third of Bushwick businesses to close; fires and property abandonment resulted in a loss of 20 percent of the neighborhood housing stock; and the population declined significantly as residents moved to other communities. Whole blocks were abandoned or destroyed.
Recovery was slow and took efforts from the city, state, and federal government, as well as private and nonprofit organizations. The city knocked down vacant buildings, cleared lots, and auctioned them cheaply to locals. It joined forces with a private-sector initiative, the New York Housing Partnership, to begin constructing middle-income homes. The city constructed a new precinct house in Bushwick that helped reduce crime in the area.
Bushwick also benefited from the city's economic revival in the 1990s. When rents and home prices skyrocketed citywide, a new generation discovered the still-struggling neighborhood—the beginning of gentrification that continues today.
The city's current resilience challenges are more far-reaching. Superstorms like Sandy demonstrate that building resilience is a critical challenge for all of New York City—not just a neighborhood like Bushwick. With aging building stock, an expanding 100-year floodplain, and 520 miles of coastline, the city is working to protect its neighborhoods from whatever the 21st century has in store.

CHRISTCHURCH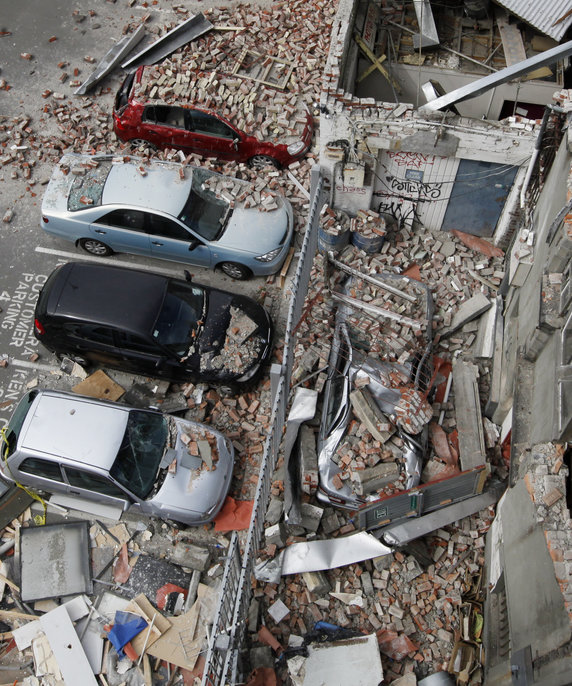 In February 2011, a magnitude-6.3 earthquake hit Christchurch, New Zealand's second-largest city. Despite being considered an aftershock of a September 2010 magnitude-7.1 earthquake, the later quake occurred on a shallow fault line close to the city—an especially destructive combination. The epicenter was just 10 kilometers outside the central business district, leaving thousands homeless and the city center's infrastructure destroyed. More than half of the buildings in the central business district were destroyed or demolished—and the area was cordoned off for more than two years after the earthquake.
Today, aftershocks continue: The city has experienced more than 12,000 since 2010. Gravel lots still exist where buildings once stood. The city's main entertainment hub, once full of bars and restaurants, is an empty lot. In the immediate aftermath, triage was key, and the Canterbury Earthquake Recovery Authority (CERA), was given central authority for managing the rebuilding process.
As recovery efforts slowly move forward, residents are actively debating what kind of city the new Christchurch should be. Cera's urban blueprint plan, created by a team of architects with input from the community, imagines a compact central business district dominated by low-rise buildings and environmentally friendly transit—including a light rail network, pedestrian boardwalks, and bike lanes. Others feel it should be a sports hub with state-of-the-art facilities. Still others envision a city of smaller villages where central services are within walking distance.
The city's new mayor wants to empower community organizations in the process of building a new Christchurch. As Mayor Lianne Dalziel writes, "Resilience is not about government (central or local) doing things for communities, businesses, or organisations; it is about enabling those groups to do things for themselves. Building a resilient city starts at the grassroots, so that bottom-up meets top-down halfway."
This article originally appeared on 100 Resilient Cities.



---
For enquiries, product placements, sponsorships, and collaborations, connect with us at

[email protected]

. We'd love to hear from you!
---
Our humans need coffee too! Your support is highly appreciated, thank you!