Vineyards in winter are entirely different from how they look and feel when they're soaking up the rays of a summer sun, but visiting them in the off-season might be the exact kind of wine experience that you've never known you needed.
During winter, the tasting rooms are usually less crowded, but there's still a wide variety of wines in stock. It's the perfect time to be adventurous and expand your palate. Because there will be fewer people on the spot, you also should be able to get some extra attention from the tasting room manager and have a chance to ask plenty of questions about the vineyard, the winery, best pairings, and the whole region. Whether you decide to visit mesmerizing France, welcoming Spain, or explore what the US has to offer, visiting vineyards in the winter will surely be an experience that will stay in your memory for long.
So, right after you've bought and given all the Christmas sweaters, gift boxes with Calvisius caviars, toys, candles, and gift cards; when the Christmas spirit is only a pleasant memory; then, you can embark on your winter journey to one of the wine regions. And below, you will find some of the most beautiful wine destinations you should visit when the temperatures start to drop.
Bordeaux, France 
One of France's most famous wine regions is the perfect place to visit when the temperature drops. The city of Bordeaux is located on the Garonne River and is surrounded by vineyards. It is a top-rated destination for wine enthusiasts, and there are plenty of things to do in the area.
You can enjoy a glass of wine at one of the many wineries, take a walking tour through Saint-Émilion, or visit some local museums. There are plenty of restaurants that serve delicious food with excellent wines, and you will undoubtedly be impressed by the architecture too. You might even catch a glimpse of some celebrities who are also known to love this area, especially the wine! 
There are three primary regions in Bordeaux full of wineries and vineyards: Médoc in the northwest, Graves-Sauternes in the south, and Saint-Émilion in the east.
Île de France, France 
The Île de France region is an excellent area for any wine lover to visit when the temperatures drop. There are numerous vineyards in this region that make some of the best wines in the world, and you should definitely try them all when you visit.
The wine tasting is just half of the fun; you will also have the chance to discover some lovely villages, walk along the charming streets, and admire the breathtaking architecture, not to mention that the region is home to the capital of France, Paris. If you love to shop, then you will be delighted to know that there are plenty of stores in the area, too.
The Île-de-France wines are mostly whites (49%) and reds (42%). The grapes used are the famous Chardonnay, Pinot Noir, Semillon, and Sauvignon. Some of the wines produced in the region are sparkling, making for a pleasant surprise.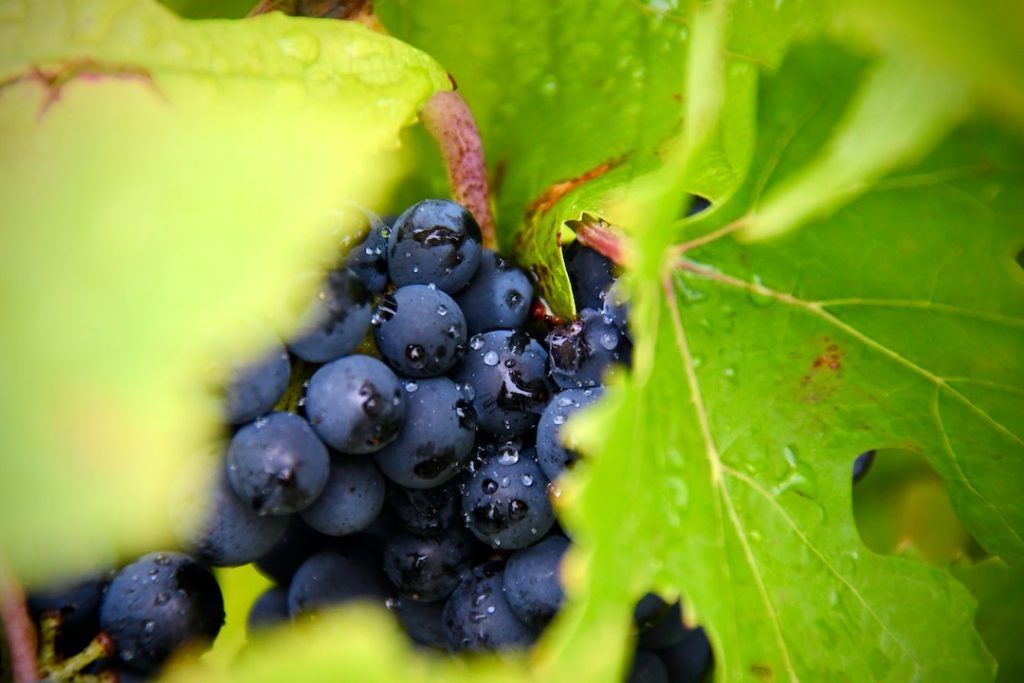 Ribera del Duero, Spain
Spanish wines do not get as much attention as they deserve, but they are absolutely worth trying. Ribera del Duero has some of the best wines in the country because it has some of the best soil for growing grapes. The climate is ideal for high-quality fruits to thrive, and this means that the local wineries produce fine wines that you should try when visiting the area.
You can take a beautiful walk through the vineyards and enjoy some stunning views even in winter. Ribera del Duero is not very large, so you will be able to see everything. Today, Ribera del Duero is almost entirely devoted to red wine. Tempranillo is the most widely planted grape variety, known locally either as Tinto Fino or Tinta del Pais. It produces wines that are deeply colored, with a firm tannin structure and complex aromas of dark fruit. Therefore it's a perfect location for red wine lovers!
Sicily, Italy
Italy is known for its delicious wines, but most people travel to Tuscany while exploring Italian treasures. However, the Sicily region produces unique wines that are certainly worth exploring. You can visit it from November to April, especially if you're not a fan of heat waves because it is cooler in those months. You should explore Taormina while you're at it as it is a unique small town that has been welcoming visitors since Roman times. It's also close to Mount Etna, making it even more attractive as a travel destination. The old town is an architectural masterpiece, and there are plenty of shops and restaurants where you can eat delicious Sicilian food and drink excellent wine.
Napa Valley, United States
The United States is another top destination for wine tourism, with California being its most famous spot for fine wines. There are countless wineries in California, most of them on the west side of the state – the Napa Valley. One of the best ways to explore California's vineyards is by taking a tour with a local guide. Many people opt for a limo tour of Napa Valley, which is both convenient and comfortable.
What's interesting about this region is that the previously mentioned Ribera del Duero wines can best be compared to Cabernet Sauvignon from the Napa Valley, thanks to their rich and bold flavors.
Final Word
There are so many places worth visiting in the off-season, and all of them are great for wine lovers. A vineyard that's crowded in summer might be quiet during winter, which can be very beneficial for you. You will have plenty of time to talk to people about the wines and the vineyards if you want to learn more about the industry. There are many tours and tasting events organized during the colder months too, and you should take advantage of them because they will make your trip even more fun.
---
For enquiries, product placements, sponsorships, and collaborations, connect with us at

[email protected]

. We'd love to hear from you!
---
Our humans need coffee too! Your support is highly appreciated, thank you!