According to a report by The Economist Intelligence Unit (EIU) conducted annually, these cities recorded the highest costs of living for this year.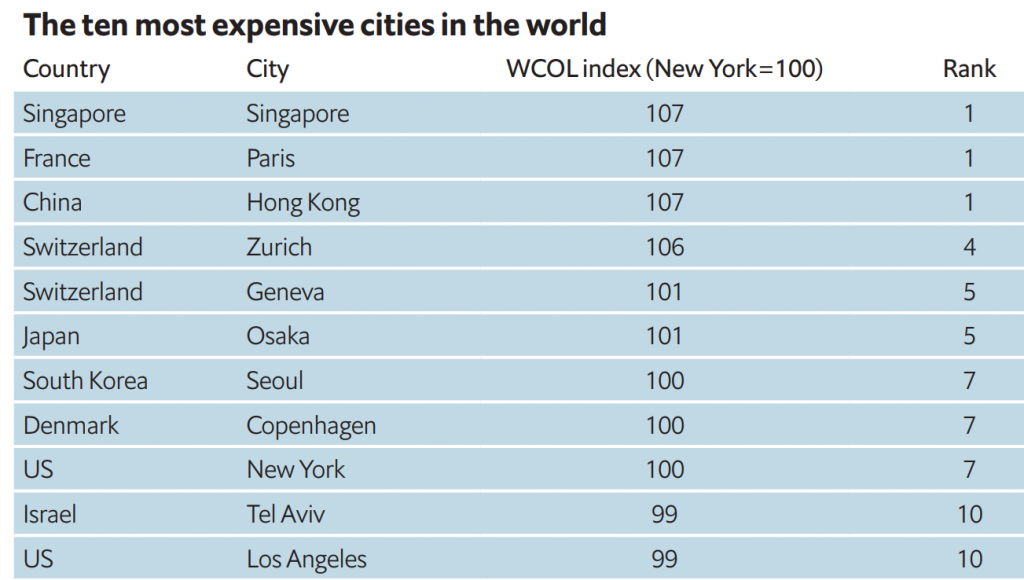 Three cities: Singapore, Paris, and Hong Kong shared the top spot. Singapore remains to be the most expensive city, just like last year. The top 10 list is also dominated by cities from Asia and Europe with only two cities coming from the US.
Two of Switzerland's cities, Zurich and Geneva, land in fourth and fifth place respectively. Osaka in Japan ties with Geneva in the fifth place.
Methodology
The data used to come up with the cost of living index is a biannual survey, conducted each March and September of the year. EIU researchers collect data from  a range of stores:
Supermarkets
Mid-priced stores
Higher-priced speciality outlets.
The cost of living index is then computed, taking into account the following:
400 individual price points,
across 160 different goods and services,
133 cities,
and 90 participating countries.
Fluctuations and Inflations
This year is witness to major changes in the cost of living. Some cities went down in the ranking. Turkey, for instance, was ranked 72nd last year is now in the 120th spot.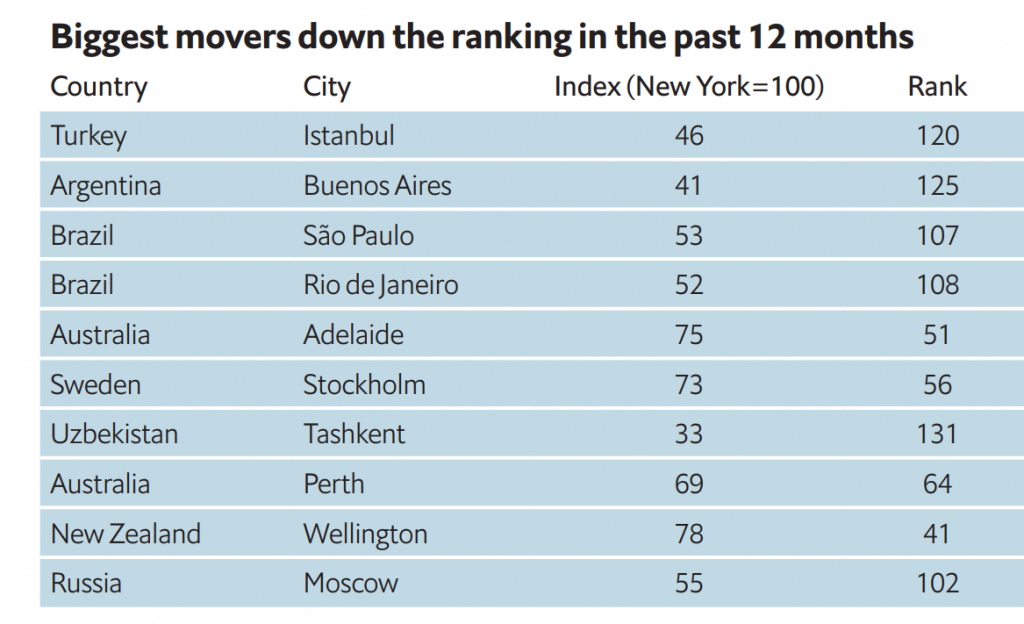 EIU pointed out some factors which have contributed to the decline of these cities in rankings:
Currency volatility, resulting from the monetary tightening in the US and strengthening of the US dollar.
Currency devaluations due to price inflation
External imbalances
Political Instability
Poor policymaking
On the flip side, other countries experience a sharp increase in rankings. The biggest mover up is Nouméa, the capital of New Caledonia.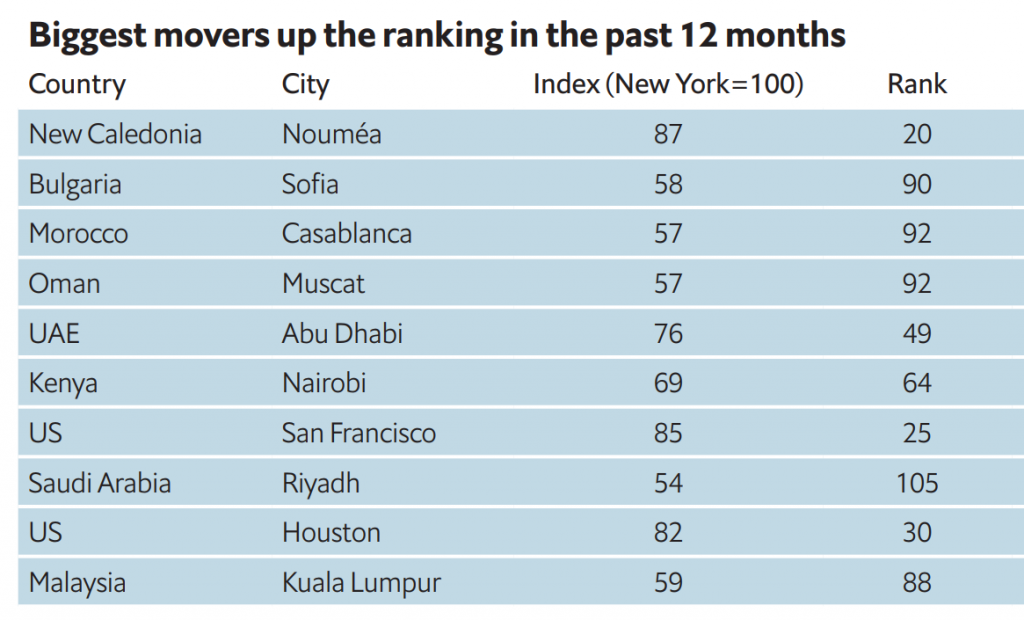 EIU attributes this price increase in Nouméa to a lack of competition in the city, particularly in the wholesale and retail sectors. This allows them to increase their prices.
Looking Ahead
Fluctuations like this are normal in the economic terrain. EIU fully expects further changes to happen in the coming year. They are also expecting a global slowdown in economic growth, attaining our slowest rate most likely by 2020.
Some fallout could also be expected due to this year's political and economic conditions. There's Brexit in UK, the US-China Trade War, and the recent Hong Kong Mass Protests, to name a few.
---
For enquiries, product placements, sponsorships, and collaborations, connect with us at

[email protected]

. We'd love to hear from you!
---
Our humans need coffee too! Your support is highly appreciated, thank you!